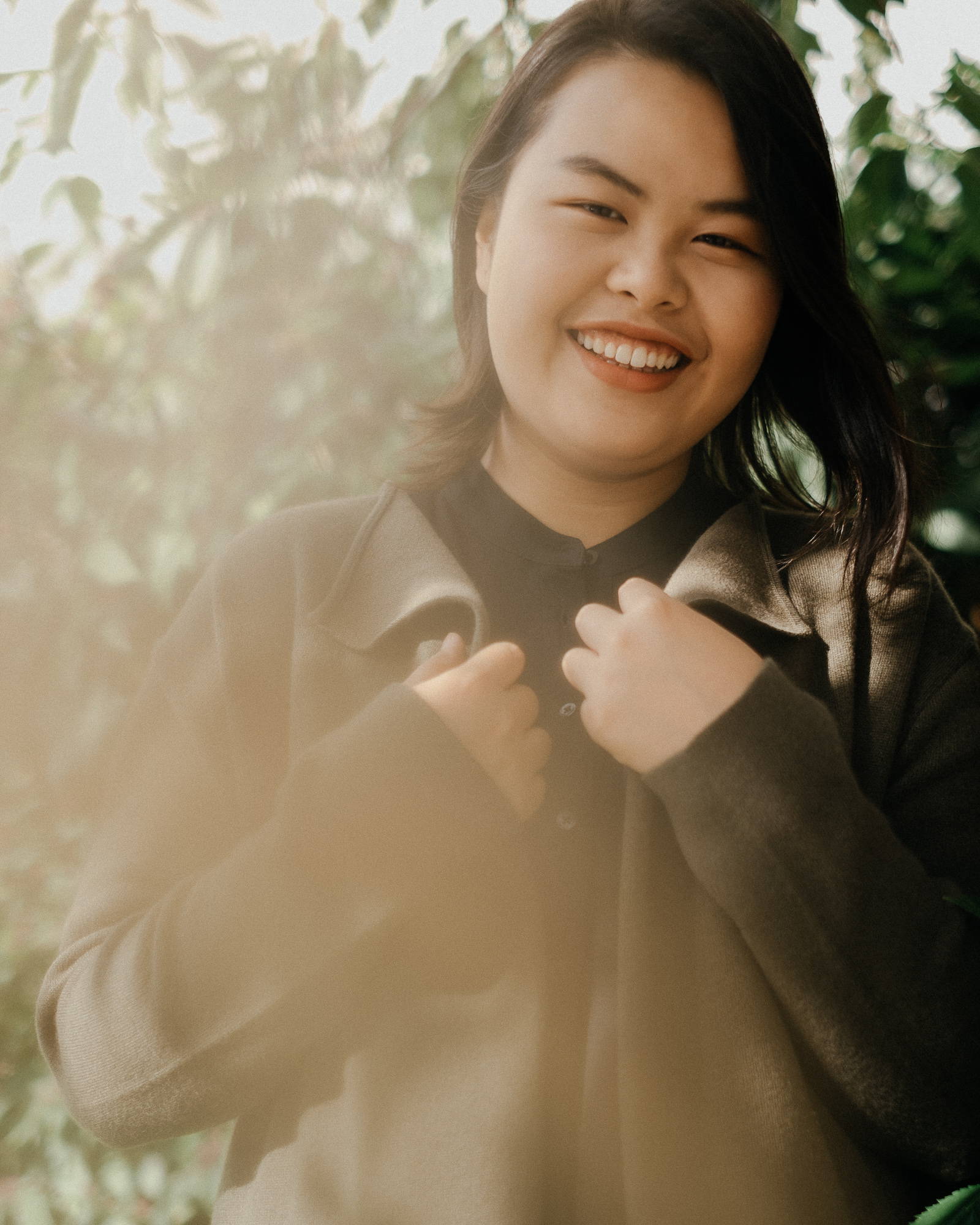 Our Autumn collection is made up of everyday staples made from sustainable fabrics including Organic Cotton and Natural Viscose. You'll wear these pieces year after year as they are built to last.
ABOVE Lavinia wears the 'With her' Sweater in Grey paired with the Kalmara Tousers in Deep Teal Green underneath the Rebekka Rain Jacket in Deep Teal Green. OPPOSIE Lavinia wears the Inaari Dress in Black underneath the Sevaal Cardigan in Moss Green.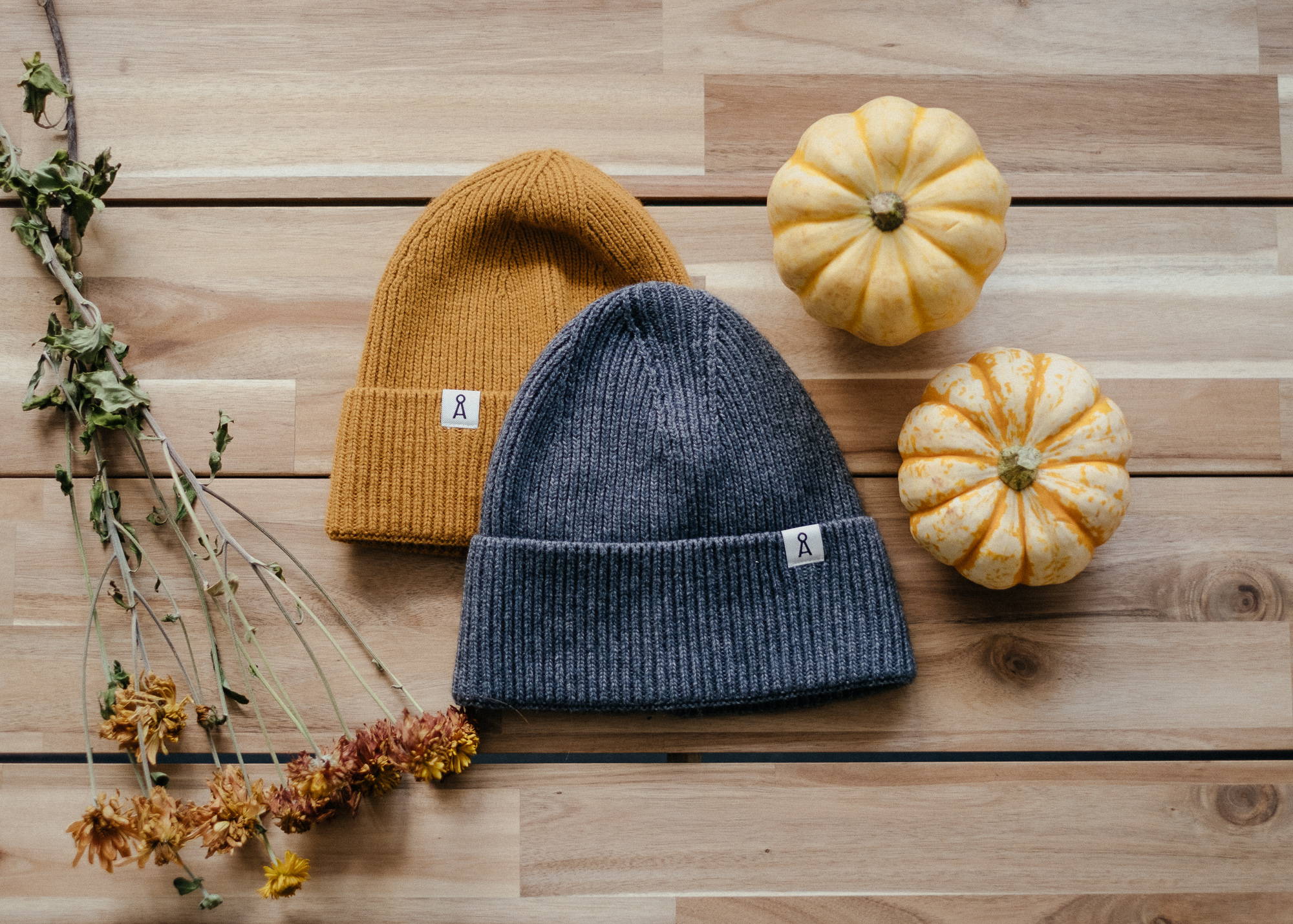 We know that jeans are a staple in your wardrobe so we stock a range of sizes, colours and fits, from skinny to regular fit for both men and women to give you, the conscious customer, more choice. All of our Jeans are ethically made from Organic Cotton, with you and the planet in mind.
ABOVE is two Maax Hats in Mid Grey Melange and Caramel Butter. OPPOSITE Lavinia wears the Maritaa headband in Pumpkin with the Antonella Colour Block Jumper in Dark Caramel Pumpkin with the Cecile Straight Leg Jeans. David wears the Maax hat in Caramel Butter with the Anton Raglan Sweater in Oatmeal over the Dylaan Jeans in Used Blue.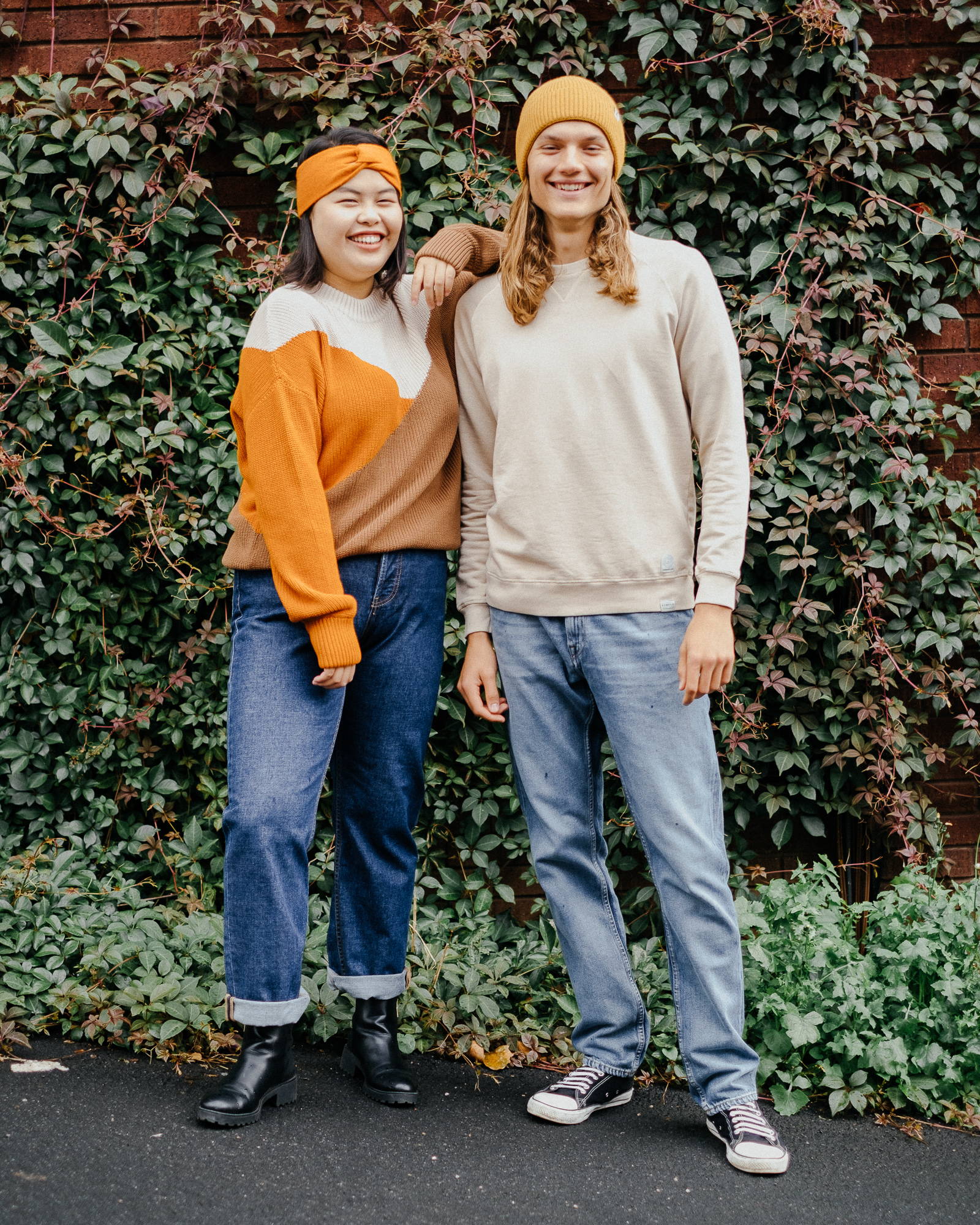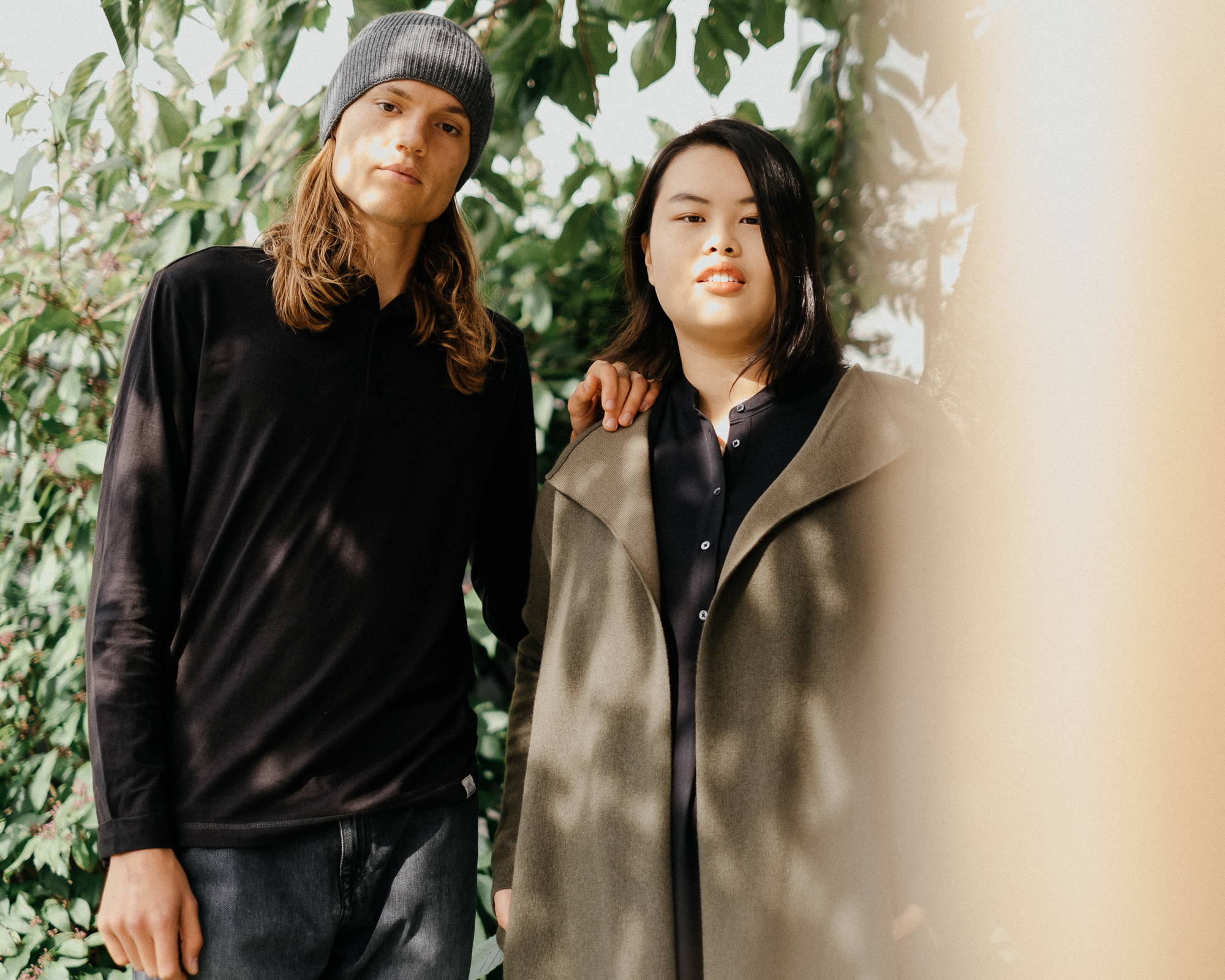 Knitwear is an autumn staple, so we have carefully curated a knitwear range of everyday pieces, gifts and bold pieces for all your knitted needs. We even have knitwear suitable for vegans made from 100% Organic Cotton.
ABOVE David wears the Coal Shawl Top with the Maax Hat in Mid Grey Melange. Lavinia wears the Sevaal Cardigan in Moss Green over the Inaari Dress in Black. OPPOSITE Lavinia wears the Bobble Hat and Mittens in Blue.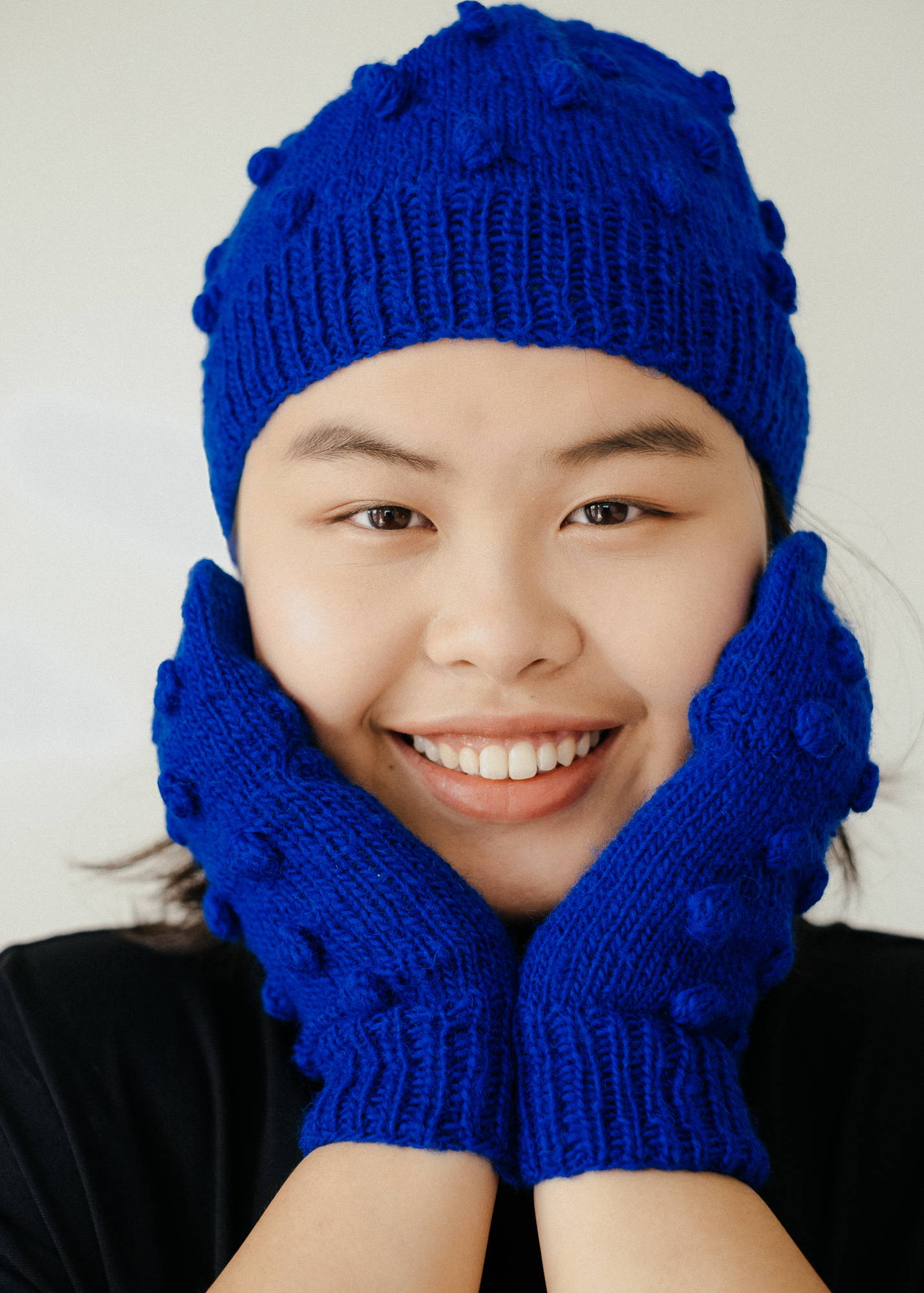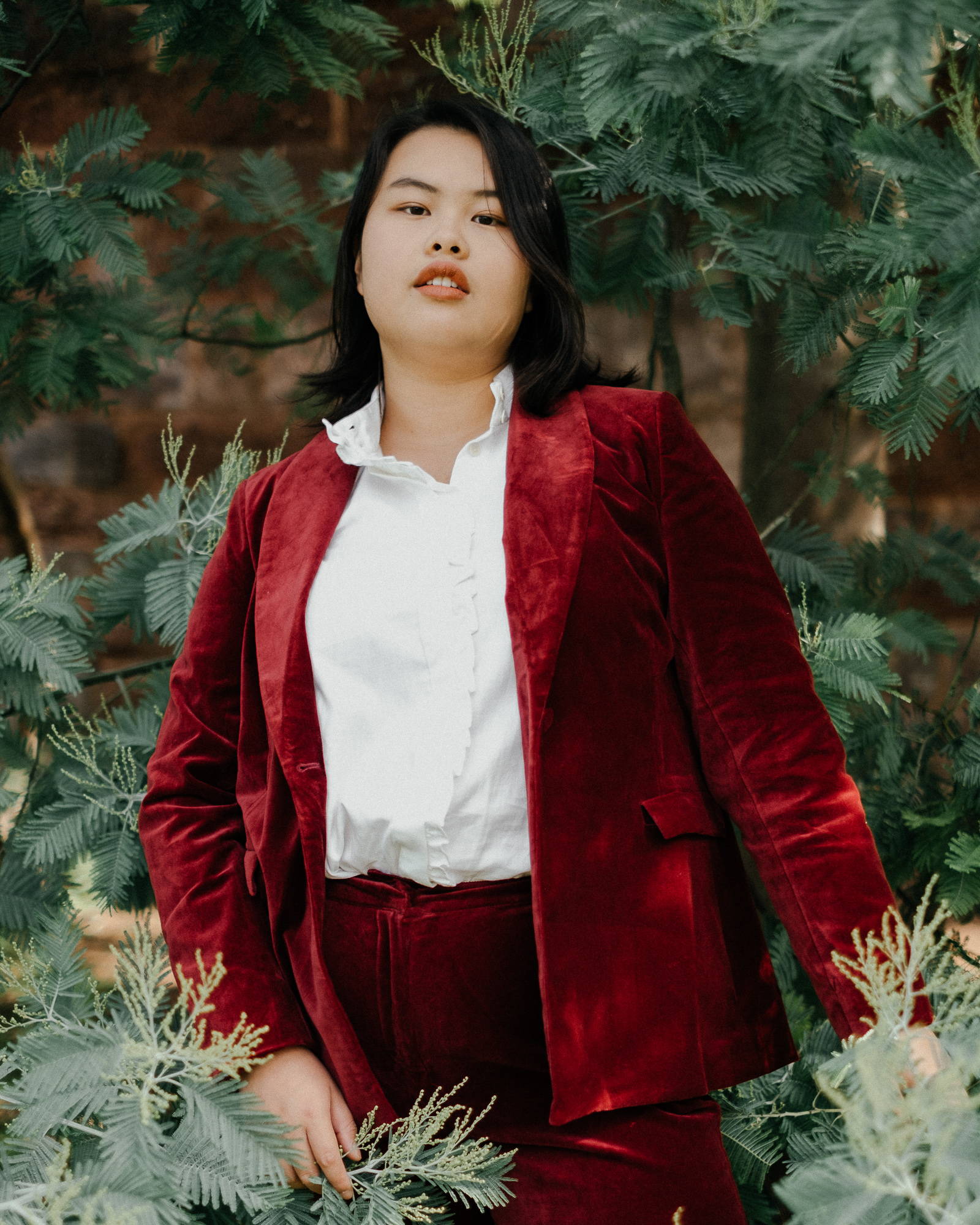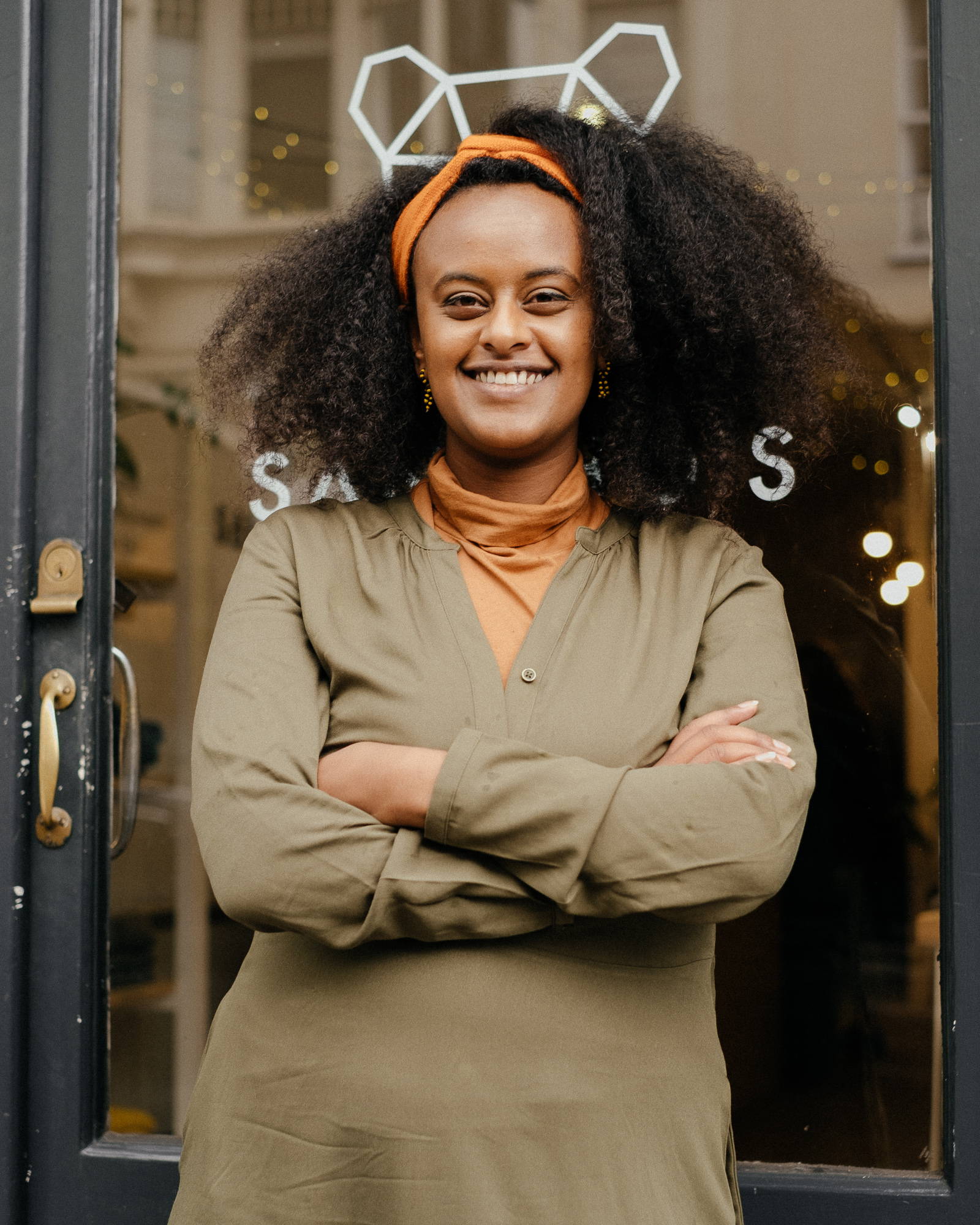 The Autumn also brings with it lots of events and special occasions to look forward to. For this we have some beautiful statement pieces for you to wear to all your evening events, such as this incredible Zillah Suit in Redcurrant Red.
ABOVE Lavinia wears the Zillah Jacket in Redcurrant Red with the Zillah Trousers in Redcurrant Red with the Clementine Shirt in White. OPPOSITE Kalkidan wears the Malenaa Top in Maroon under the Inaari Dress in Moss Green with the Maritaa Headband in Pumpkin.
Photographer - Harry Cooke
Stylist - Roberta Juxon Keen
Models - David & Lavinia & Kalkidan