Our favourite outfit of the week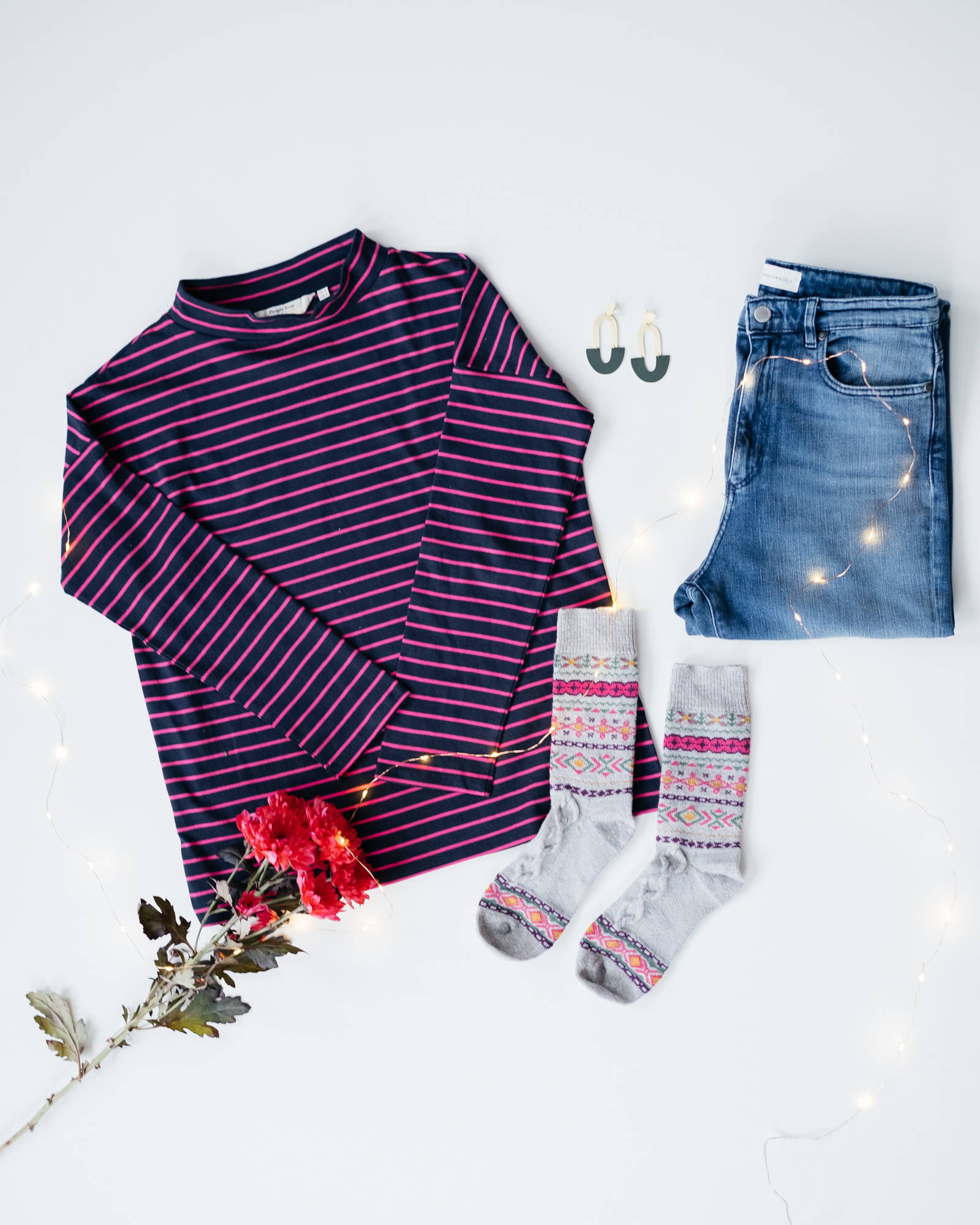 Each week new arrivals come into our store, and we can't wait to share them with you!
This week was no exception and out of all of our new arrivals, this was our favourite outfit that we want to share with you.
It is a simple outfit, full of basics that are flattering, interchangeable and perfect for starting a capsule wardrobe.
The Leah Stripe Top in Navy is one of our favourites from People Tree UK, the Arch Triple Stud Earrings are the perfect statement earrings this season, our Inga Jeans in Stone Wash are an everyday staple made from Organic Cotton and the Estelle Organic Wool Socks in Grey are a special treat for your feet.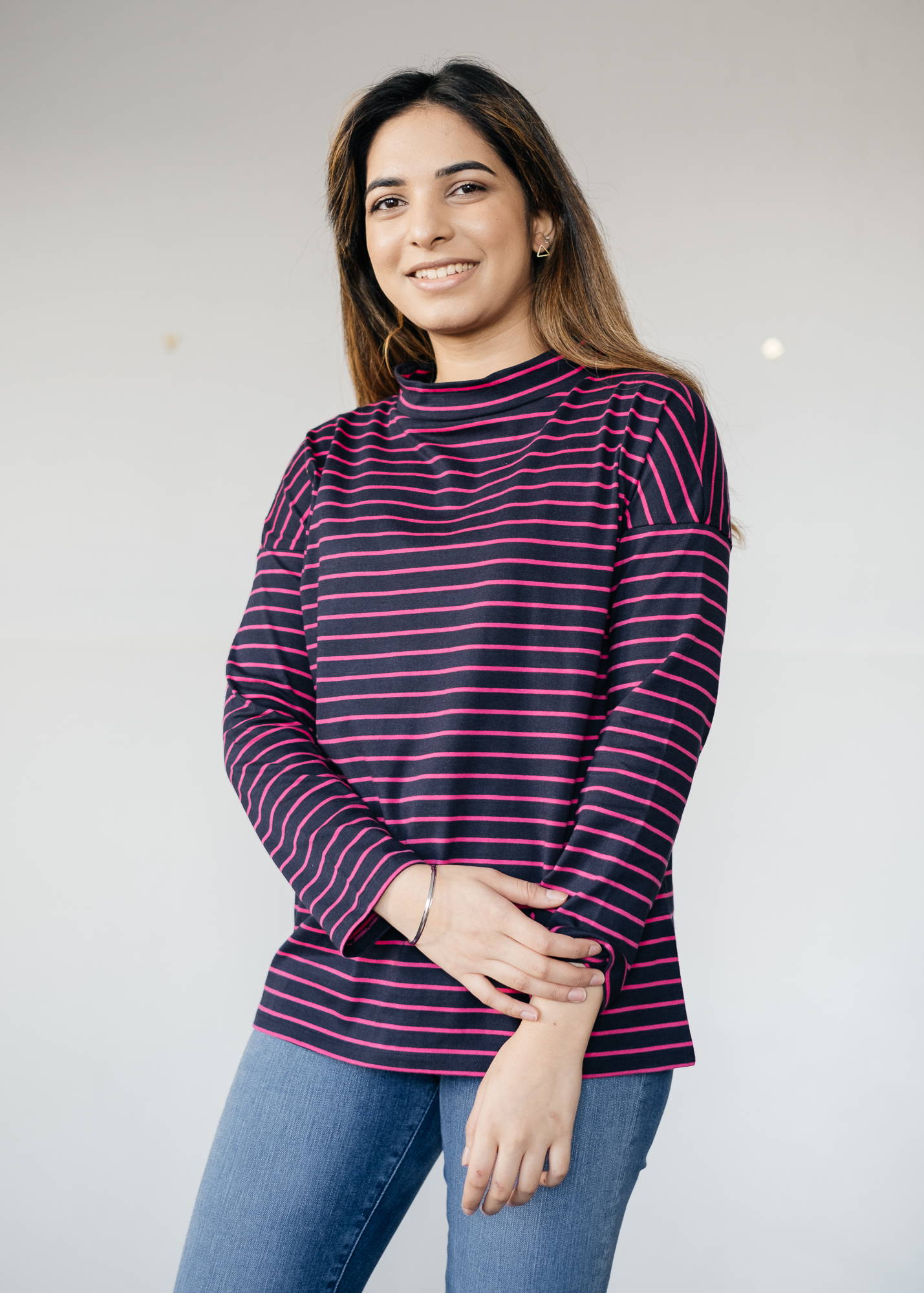 This Leah Stripe top in Navy is the perfect piece this season to layer over and under all your favourite pieces due to it's relaxed fit. This stipey layering piece is made from 100% Organic Cotton, from People Tree UK. This piece is made fair trade by fairly treated workers. We love this combination of Navy and Beetroot pink.
The Arch Triple Studs are from our collection of new jewellery from Just Trade, an ethical & Fair Trade jewellery company that designs their pieces in Peckham, London and gets their pieces hand made in Peru, Ecuador, India and Vietnam through a fair trade scheme.
We have a collection of their pieces online and in store now! View the collection here