Our womenswear shop is turning 2  

Our womenswear shop is 2 years old, so we wanted to look back over the past two years and see how far we have come!
The past two years have been a rollercoaster, we first moved into our first shop at 126 Fore street 4 years ago. Then 2 years ago we came second in the Santander University challenge competing against 2,000 businesses in the UK. This enabled us to expand into getting our second shop, which is now our Womenswear shop at 117 Fore Street.
In the past two years we have grown the range of brands we stock from 15 to 50, founded and launched The Slow Fashion Show events in Exeter Cathedral each with an audience of 500 people.
We are now a living wage employer, we have expanded our team and grown our website. We have grown the diversity in the models we use as well as expanding the range of sizes we stock from sizes 6 to 22 and we hope to keep expanding to be an inclusive company, welcoming of everyone.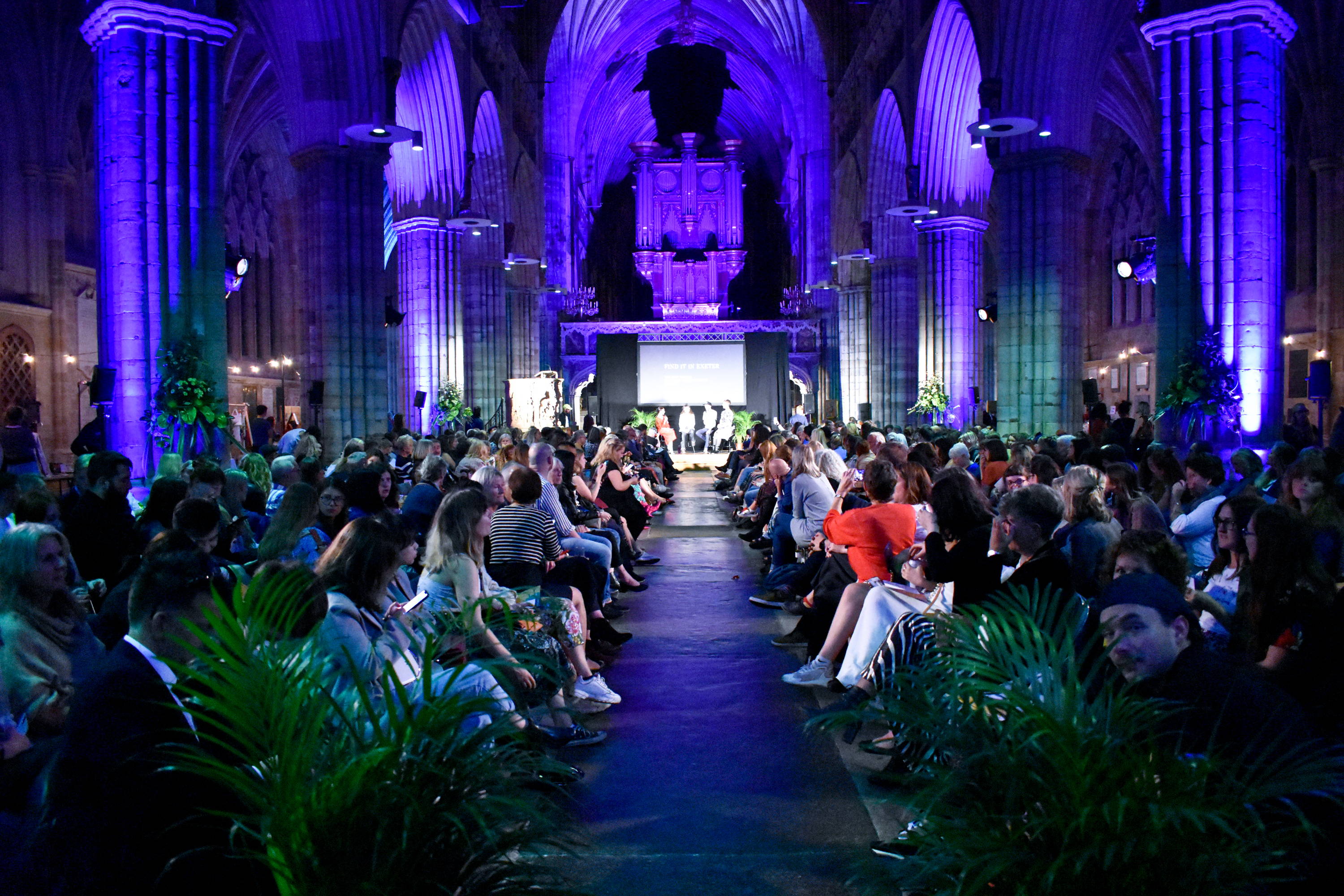 We have maintained an honest and well-informed position on sustainable fashion and we hope to keep learning, and sharing as we go.
We have hosted many events in our Womenswear shop, to educate, learn, create and celebrate and this weekend will be no different, a birthday party for our shop.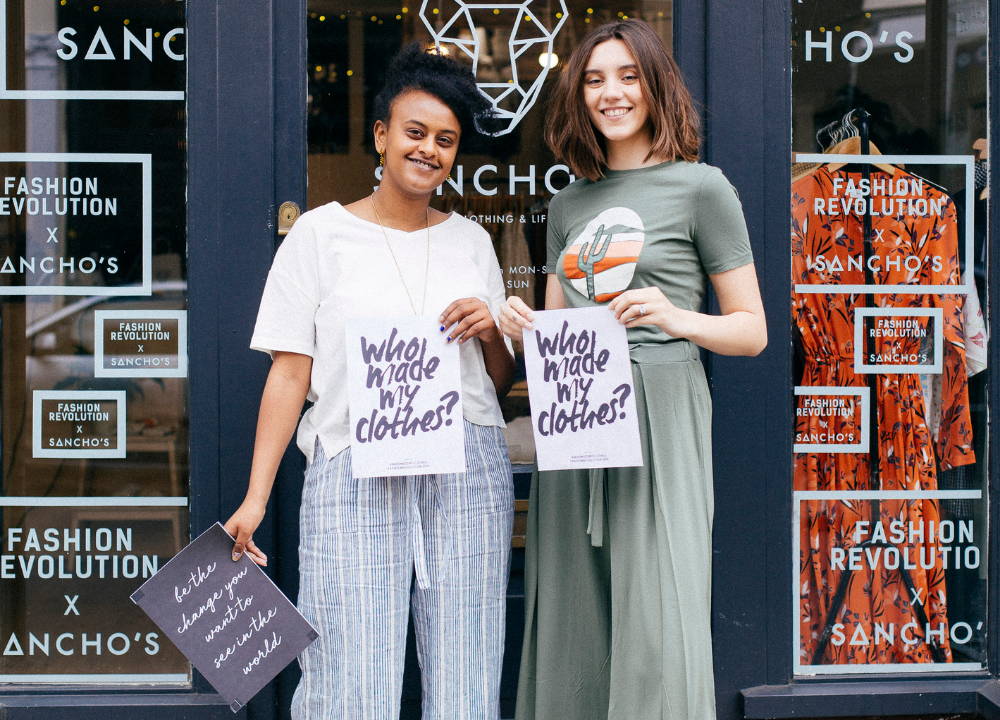 There have of course been some low points in the development of the business too. In 2018 we had multiple floods in the shop which were difficult, but we are thankful for the support we got at the time.
After Kalkidan questioned Nigel Farage in the 'sit down' protest that caught the attention of thousands, she received hate mail and abuse which was challenging but was well combated through the support of this community. Kalkidan and Vidmantas have worked all hours to make this business happen, and to prove that business can be done fairly, ethically and sustainably.
The future ahead of us is exciting but there remains challenges over Brexit, the challenging landscape for retail and a growth in green washing, making this an uncertain time for businesses of all sizes.
But we will keep going, and trying our best, learning from those we admire.
We are thankful to all our customers, our collaborators, everyone who works here or has ever worked with us. We are thankful to anyone who is an activist in a big or small way, and together we will work towards a better future.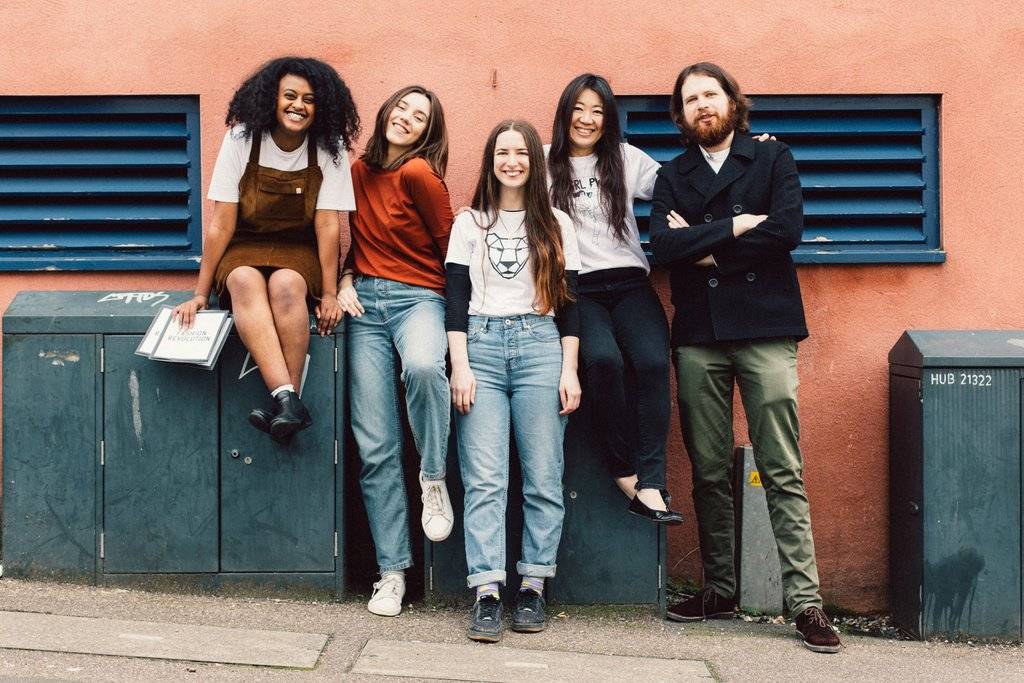 This Saturday 16th we will be having a little party in our shop from 10am - 4pm, to celebrate this two year old shop of ours. We would love for you to come celebrate with us, and we have a treat for you in store.
Christmas is such a beautiful time so we are giving you 20% off when you spend £100 or over, so that you can get your Christmas shopping done and out the way, or treat yourself to that new piece you have had your eye on. The promotion will be online all weekend and in store on Saturday.
Visit our Christmas Gifts collection to get organised!