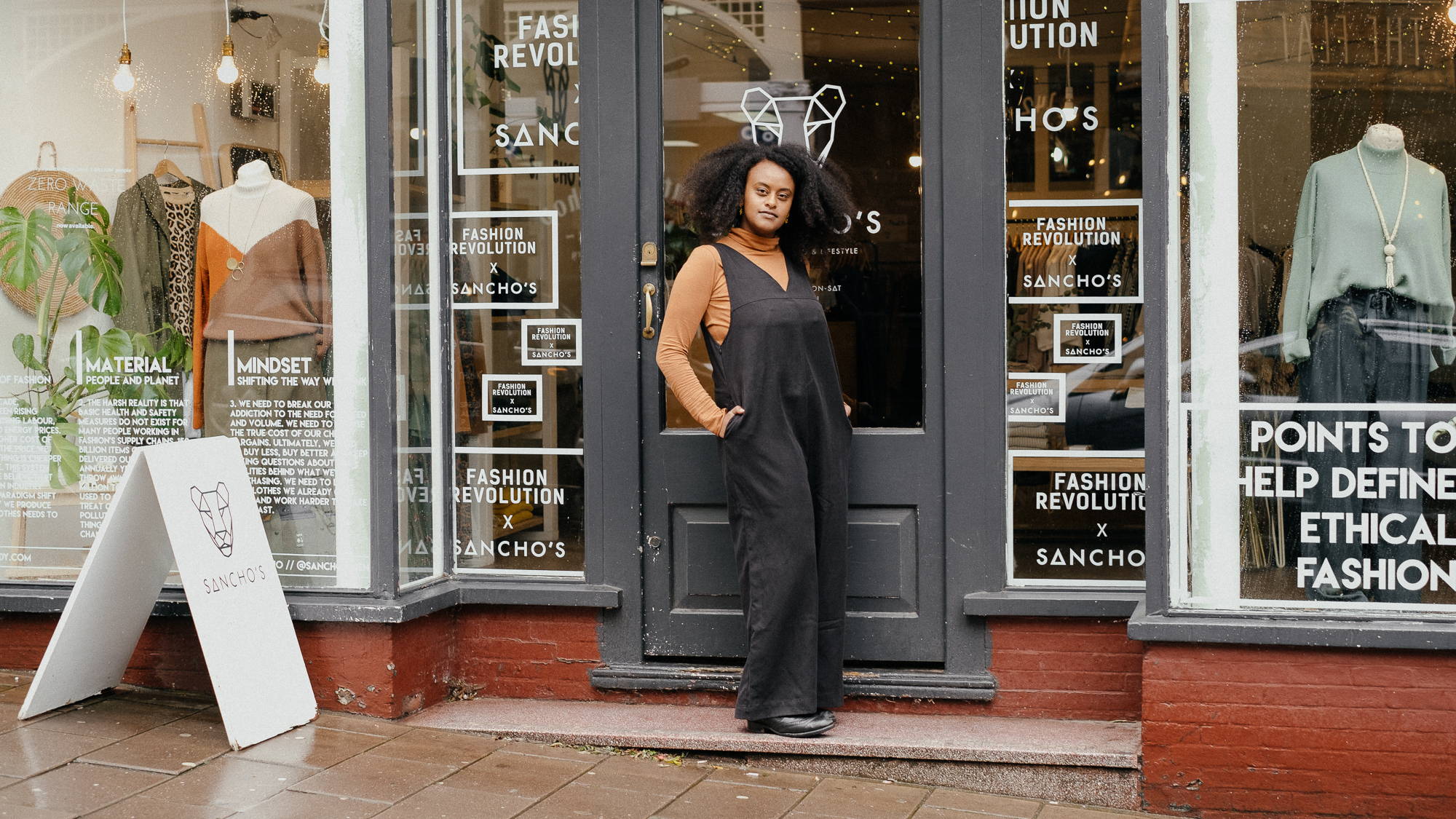 'High Street Shop of 2020'
Winners of the independent high street shop of 2020 by Holly & Co
After meeting at Exeter University in 2012, Kalkidan Legesse and Vidmantas Markevicius opened their first pop up store on south street in 2014. A few months later they opened their first permanent shop on fore street, 10 doors down from where the current shop lives. The name Sancho's originates from when Kalkidan was a child she was lovingly nicknamed 'Sancho' by her Ethiopian family.
They found their inspiration for Sancho's Shop through travelling to developing countries such as Ethiopia where they saw, first-hand, the effects of the fast fashion industry. The low wages, mass dumping, social disruption and environmental destruction affected them to their core.
"We are realists and we know that the only way to provide the opportunity for sustainable development to millions of people around the world is through jobs." [Kalkidan Legesse]
We encourage our customers to ask questions and do their own research, we want to support a community of like-minded individuals that want to know the truth behind their clothing and the effect it has on our planet.
"We couldn't do it without this incredible community, so thank you so much for being a part of it! I am a firm believer that the only way to predict the future is to create it, and ethical fashion is part of creating a greener, fairer and more equitable future." [Kalkidan Legesse]

Let's do it together.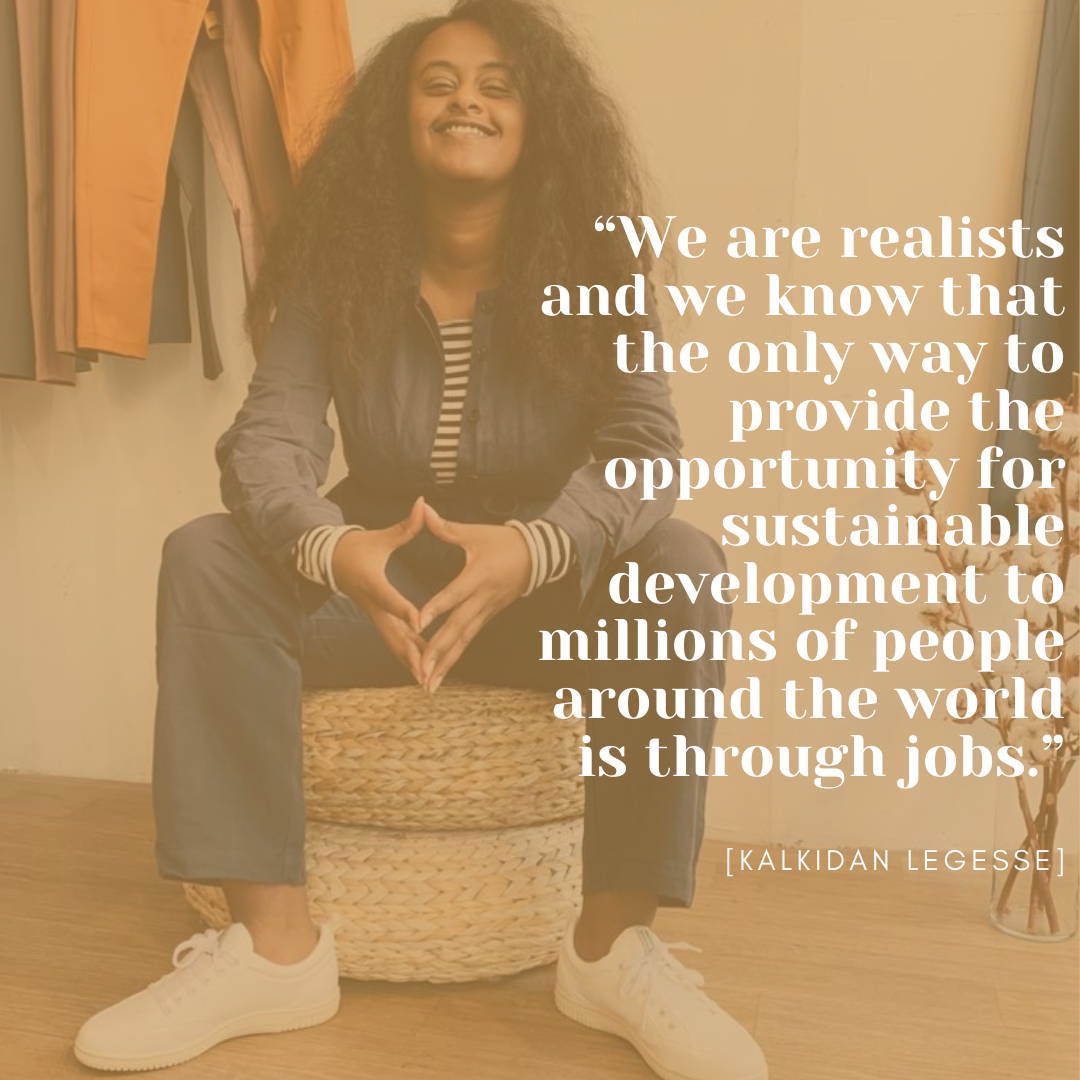 Sancho's is a sustainable and ethical fashion & lifestyle shop based on Exeter's fore street. We curate ranges of ethically made products for our customers who value people and the planet above profit. Sancho's aims to give people an affordable and sustainable option, to educate about sustainability and to create a space of learning, creativity and collaboration.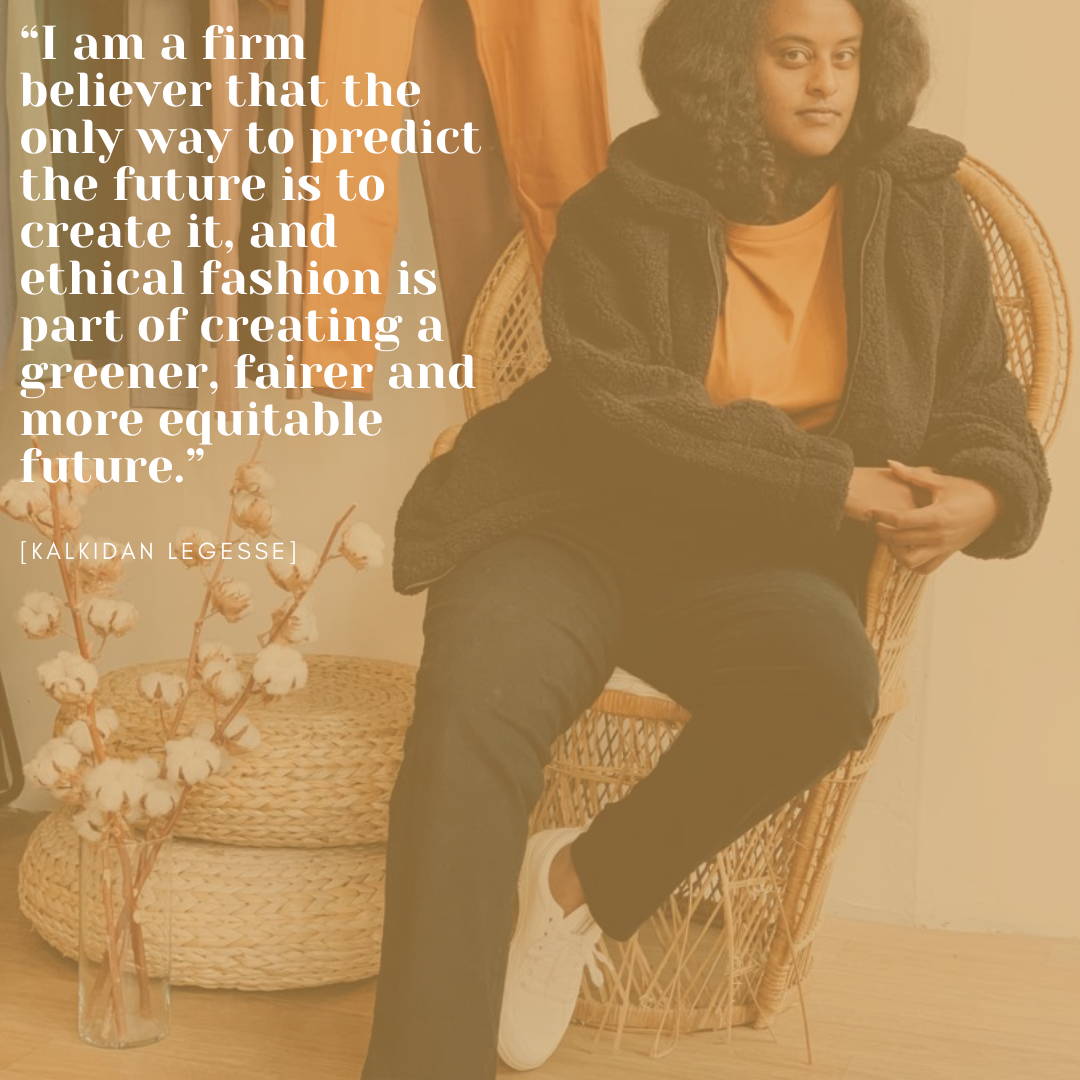 Each product we sell is ethically made from sustainable materials. We curate collections from large sustainable brands as well as small makers working from their living rooms. Sancho's is unique because of its diverse product range, high ethical standards and ethos to do better, wherever we can. Read more about our values here.
Sustainability is a journey and although we are not perfect, we always challenge ourselves to do better and aim to grow in every aspect of the business. With each new customer, our commitment to natural and quality materials is reaffirmed, and pushes us to continue to source quality sustainable clothing, to ask more questions and to challenge what was set before us.
You can visit us in store at 117 Fore Street, Exeter.
---
VIDEO OF KALKIDAN FROM 2017
---
Come and visit
Sancho's, 117 Fore Street, Exeter, Devon, EX4 3JQ
As Seen In
The Guardian, Harper's Bazaar, Refinery 29, ES Magazine, The Independent, Drapers, Hello Magazine & Devon Life. SEE ALL PRESS HERE
VIEW BRANDS WE STOCK HERE