---
---
When you buy anything from People Tree, you will see a tag that says 'Look good, feel good', and for good reason. Their Fair Trade certified garments are made with organic cotton and sustainable materials, using traditional skills that support rural communities. Scroll through this feature to find out more about how this fantastic organisation has made ethical fashion a reality, or if you can't wait to start shopping, head to this special People Tree collection.
---
Launching in the UK in 2001, People Tree set itself apart as a brand that put Fair Trade producers, garment workers, artisans and farmers at the forefront of the brand. They give a rare insight into who it is that makes everything they sell, for example, here we have Alice Maundu. She has worked for Fair Trade and social business, Bombolulu (established in 1969) since 1993. Although you can't tell immediately from this photo, Alice has been in a wheelchair since she was a child and lost use of her legs due to polio.
Because Bombolulu began as a rehabilitation project, sponsored by the Association for the Physically Disabled of Kenya, to enable people such as Alice to provide for herself despite her disability. Partnering with People Tree has ensured over 100 disabled artisans can earn a fair wage by making Fair Trade jewellery in copper, brass and silver plate, alongside leatherwork, carving and textiles.
When buying anything made by Bombolulu artisans, you can guarantee every detail of the jewellery by hand – even the link of each chain is made by hand.
---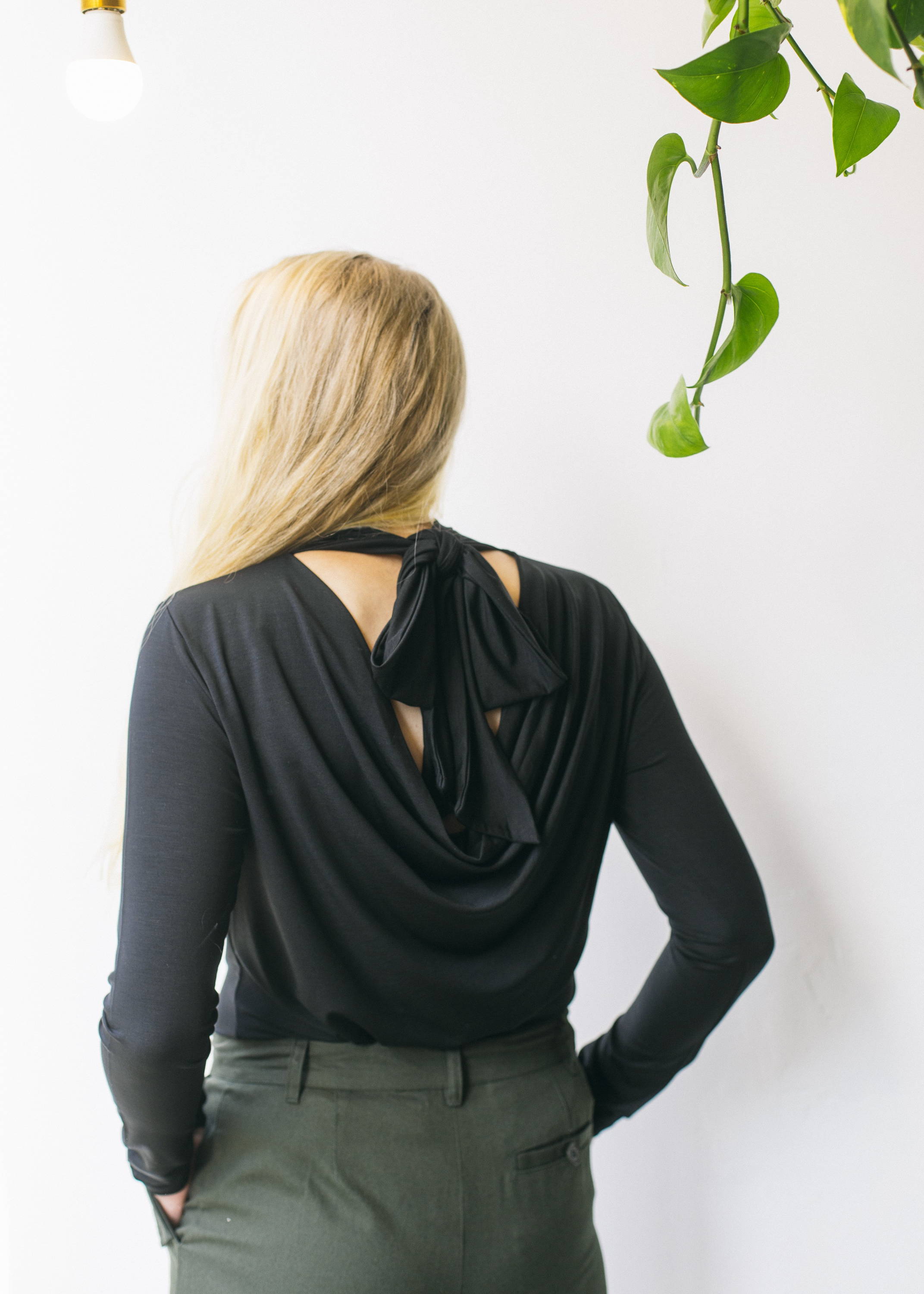 A fun take on a classic, this Marylou top by People Tree will be an elegant addition to your autumn/winter wardrobe. Pair with mira wide leg trousers or marietta slim trousers to complete the look. This top is made by ETFOR, a textile company based in Portugal that carries the FAIRTRADE Mark. This means the producers and traders they work with have met Fairtrade Standards, which designed to address the imbalance of power in trading relationships, unstable markets and the injustices of conventional trade.
---
This mustard beauty made from 100% wool is fair by name and by nature. It is made by Kumbeshwar Technical School in Nepal. KTS employs 2,500 artisans who produce a collection of hand knitted and embroidered cardigans, jumpers, hats, gloves and scarves for People Tree. KTS was initially established to assist the local Pode community of street sweepers - as a caste of untouchables, these people had been denied education and employment opportunities
Sleep soundly in this stripe longsleeve nightdress. Not only will the sustainably sourced organic cotton that it is made from ensure that you are kept comfortable, but the ethical way it is made by Assisi Garments will keep you having sweet sweet dreams about the great choice you made in buying it.
Assisi Garments is a social enterprise based in South India. Set up by Franciscan nuns, Assisi Garments began by training and employing deaf, mute and economically disadvantaged women. The local community has also benefited from this social enterprise in the form of support for social projects, which include an AIDS rehabilitation centre and a cancer hospital.
---