Sancho's is the home of sustainable fashion and ethical lifestyle products. Our Black woman owned business is based in Exeter, UK where we believe in doing better, providing sustainable and affordable clothing options. Through activism and spreading awareness, we are working towards a kinder world. Shop our transparent pricing collection here, our Organic Cotton Bestsellers here and read more about us here.
The average body size for a British woman is a UK size 16, but sometimes it can be difficult to find ethically made clothes to fit. For slow fashion to overtake fast fashion as the main way we produce and buy clothes, it's vital that we make it more inclusive. At Sancho's we know we can do more to make our brand more inclusive, that's why we're having a review and are working hard to source you the best inclusively sized ethical garments out there. But, in the meantime, we've compiled a list of our favourite plus-size clothing brands to save you the hassle (and we're adding more each week).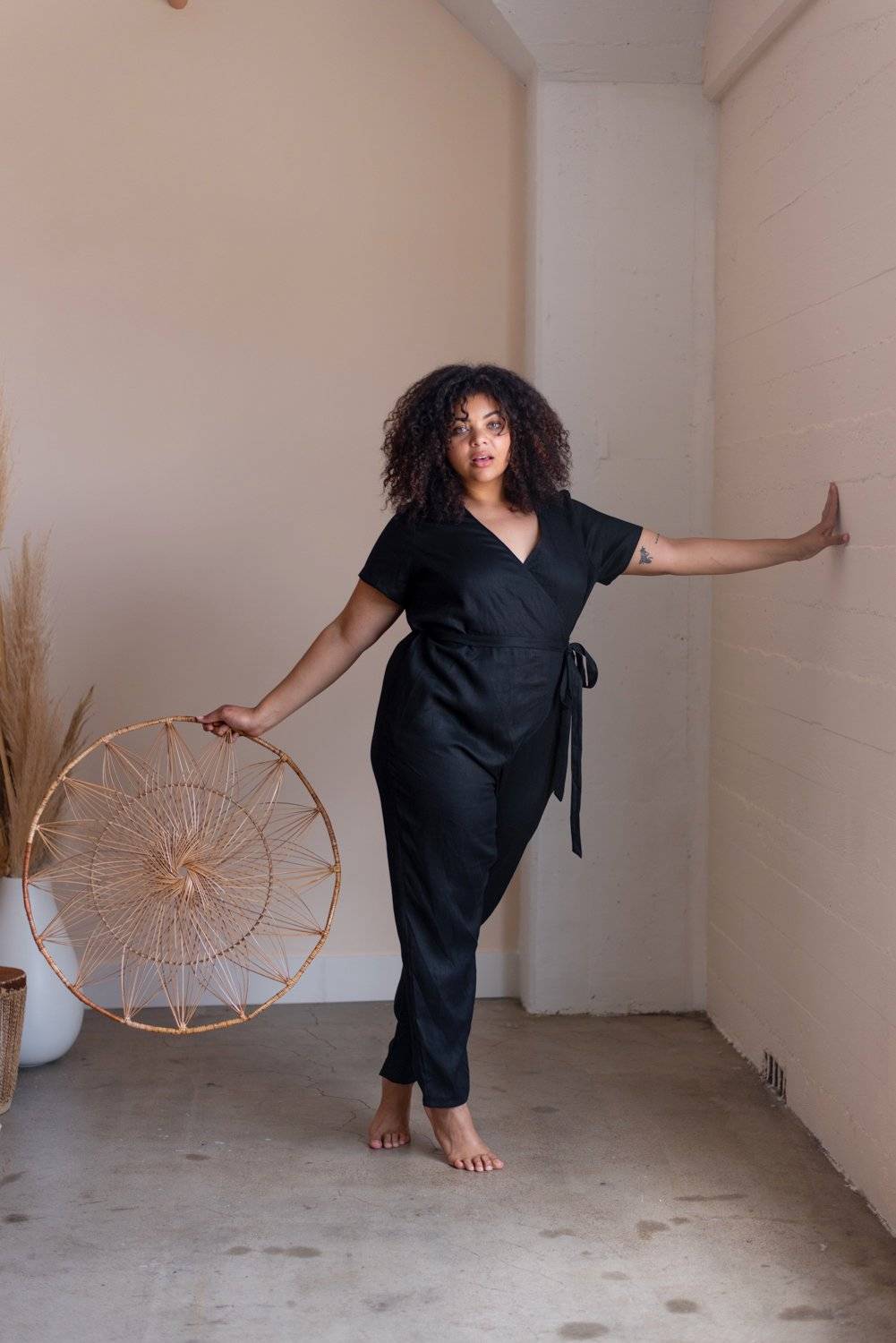 'Life fluctuates. Your clothing doesn't have to'. At the core of this gorgeous sustainable brand is versatility. When your weight fluctuates it can be difficult to feel confident in your clothes. Sotela know this all too well, that's why most of their clothes are flexible, letting you adjust them to what feels good for you. Each garment is made to order and shipped within 3-4 weeks, which massively reduces overstock waste. Sotela's fabrics also have little environmental impact, using materials such as linen and organic cotton, and they only use ethically responsible factories. Their stunning clothes make you look good, do good and feel good.
Universal Standard are one of the most inclusive brands out there. Every product in the collection is available from 4XS to 4XL. Not only do they stock every size, but you can 'see it in your size' too, taking the guess work out of online shopping. Their Fit Liberty collection also lets you replace your clothes for free if your size shifts up or down. Giving back is a huge part of their company ethos. From their annual Denim Drive with Blue Jeans Go Green recycling program to their work with Dress for Success that helps women return to the workforce, Universal Standard want to help people and the planet. Universal Standard never compromise to bring you the highest quality garments at affordable prices in every size.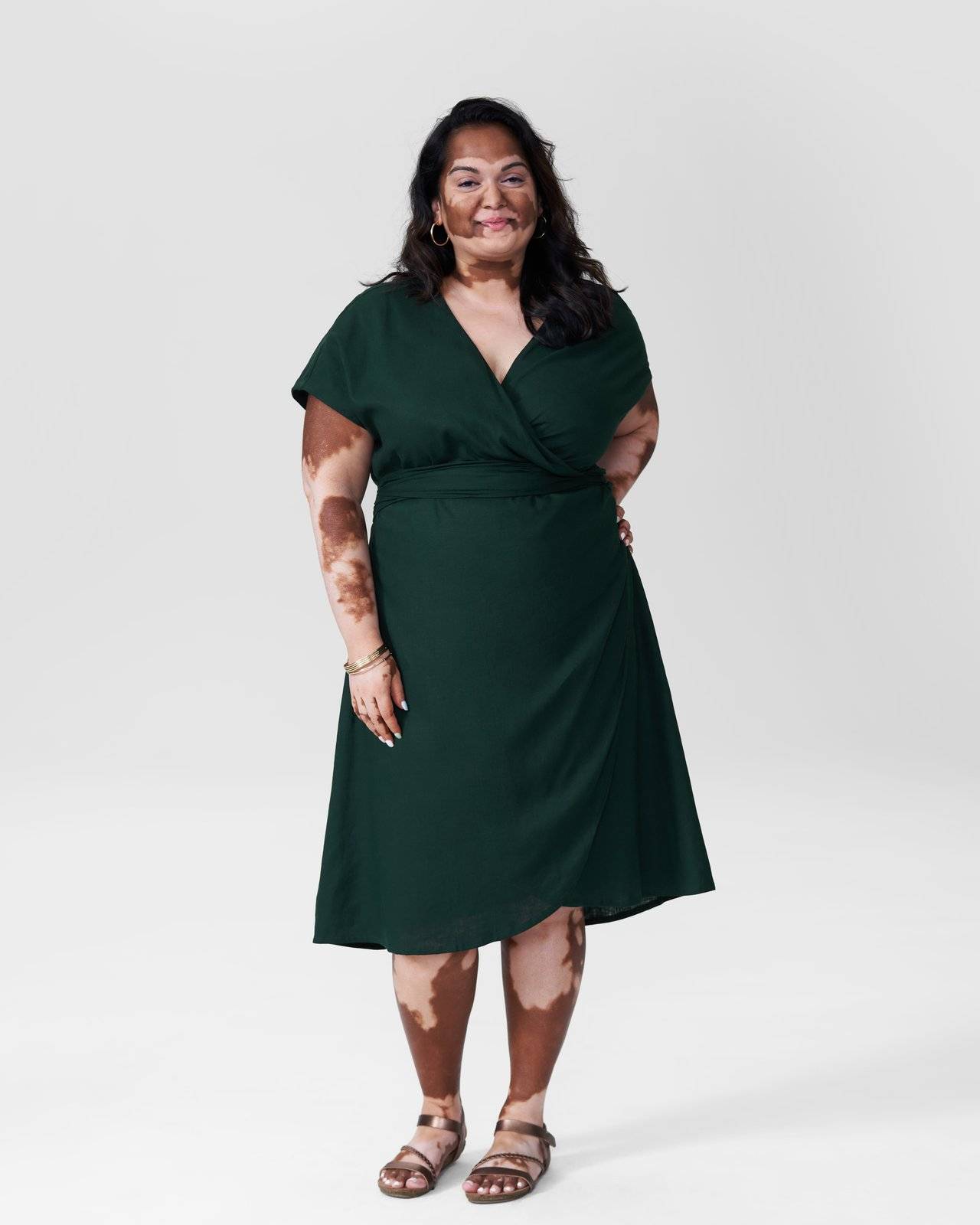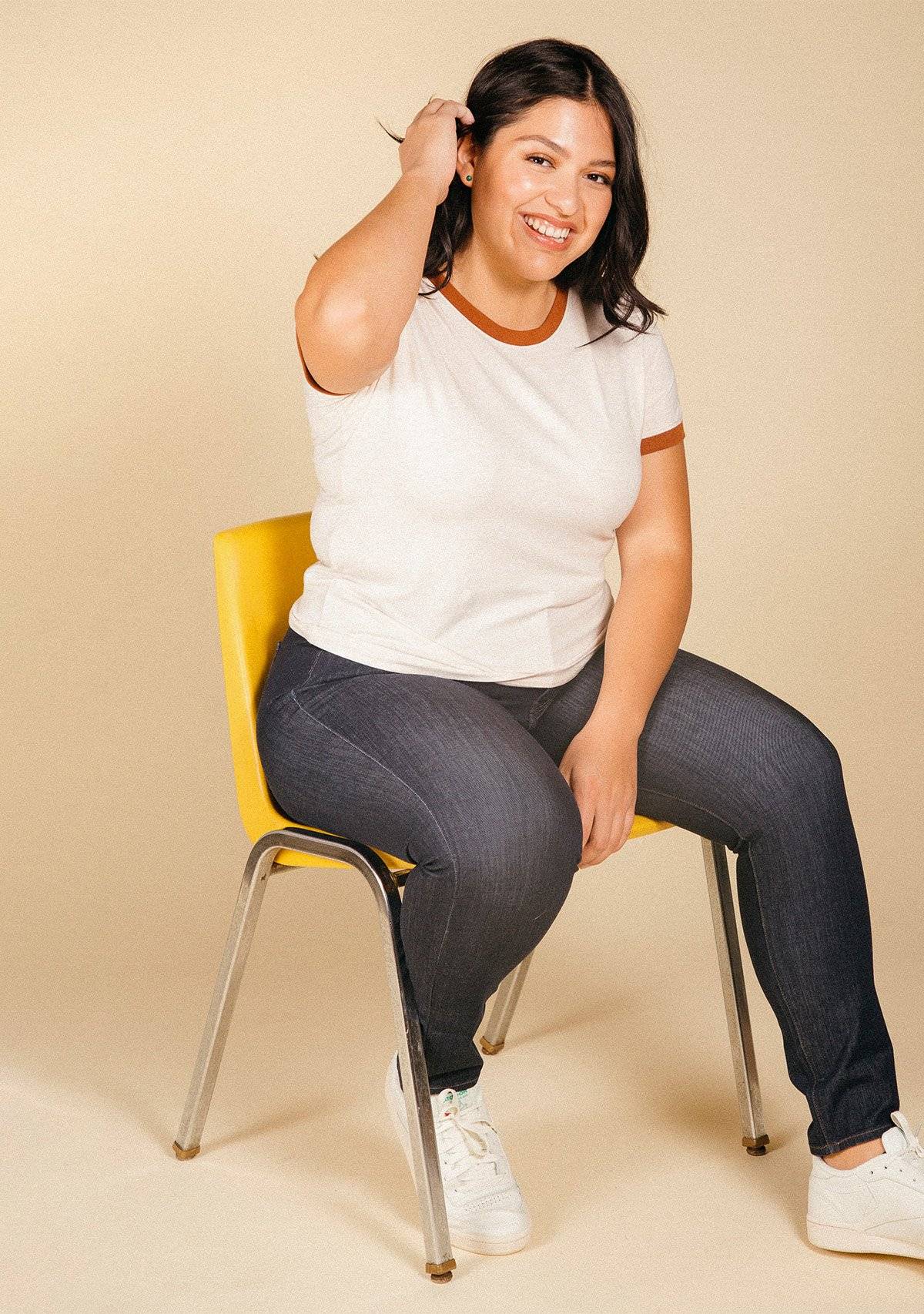 Poplinen make premium, earth friendly essentials which celebrate the female figure in all its glorious shapes and sizes. Their beautiful garments are made using eco-friendly fabrics like Tencel, organic cotton and bamboo, which means your clothes are designed with a better future in mind. All of Poplinen's collections are made in Los Angeles in partnership with small factories that pay living wage. Their gorgeous pieces are effortlessly stylish and sustainable in sizes XS-3XL.
We love Girlfriend Collective. They believe that working out should be for everyone so their activewear is available in sizes XXS to 6XL. Made from recycled post-consumer plastic bottles, Girlfriend Collective produce the highest quality activewear whilst promoting the well-being of our planet. Their bold colours, sleek lines and exceptional support let you feel incredible without breaking the bank. We'll be having a big restock of Girlfriend soon so keep an eye out for our New Arrivals. In the meantime, here is our Girlfriend Collective collection.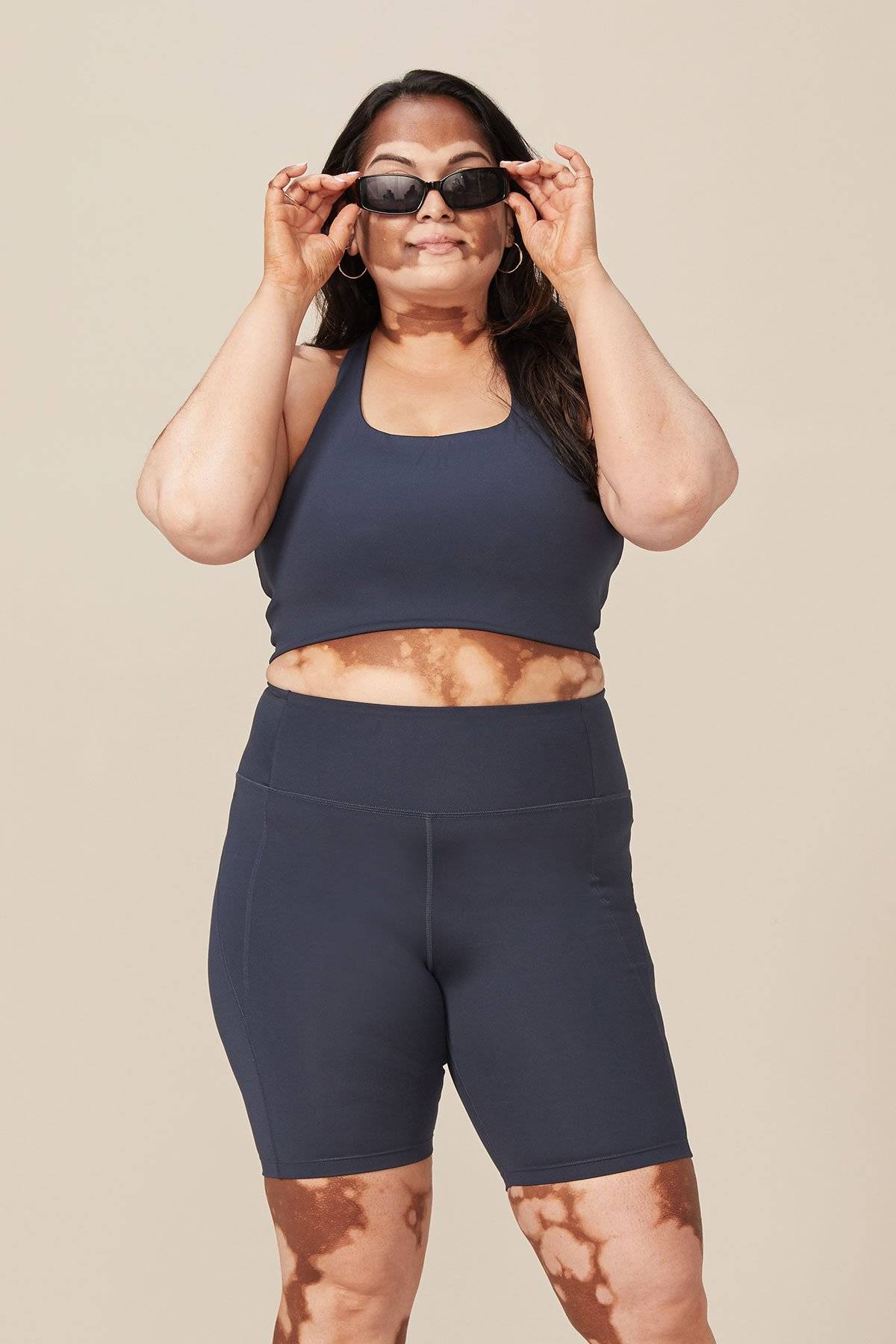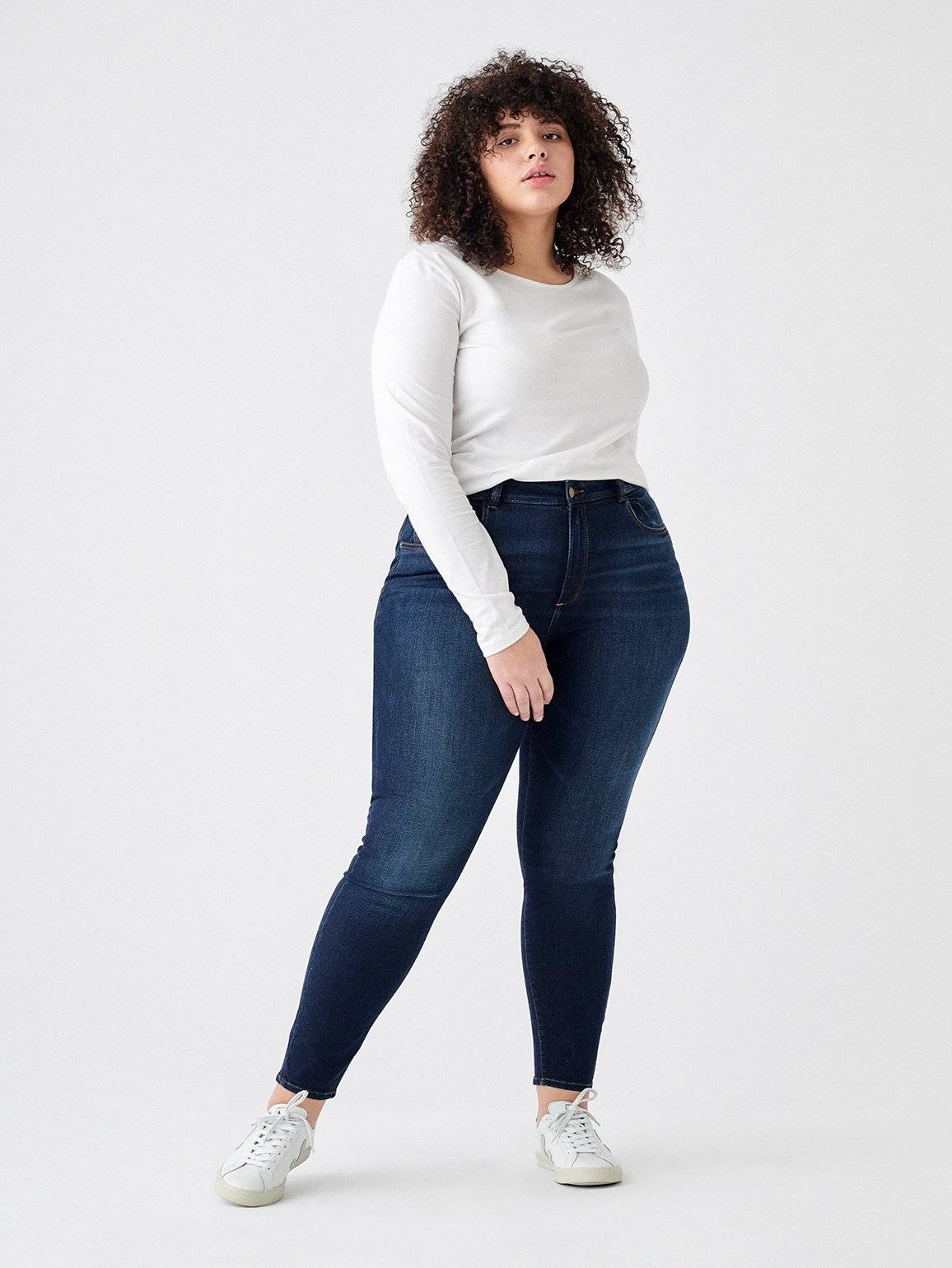 Jeans should be for everyone. DL1961 jeans are the ultimate essential, comfortable, high quality and sustainable, (not to mention they come in all sizes up to UK 28). As a family owned business, their in-house production team use eco-friendly fibres and less energy than conventional denim production. By doing this, your jeans are reducing fashion's impact on the environment. With multiple styles and washes, there's something for everyone so you can feel fabulous day in, day out.
Birdsong make clothes from XS to 3XL. They promise to never use sweatshops or photoshop and their main focus is on female empowerment. Working closely with London women's organisations and paying a London Living Wage, investing in beautiful pieces from Birdsong helps improve the standard of living in impoverished London areas. Birdsong create statement embroidered tees, flowing dresses and cosy cardigans for all.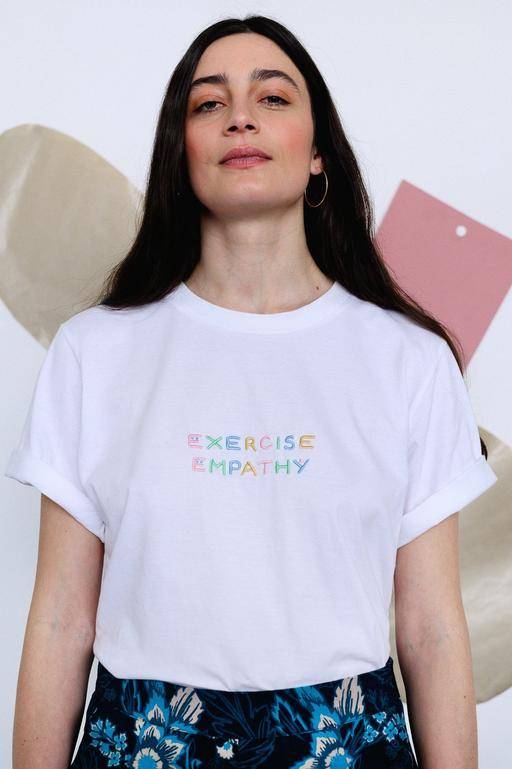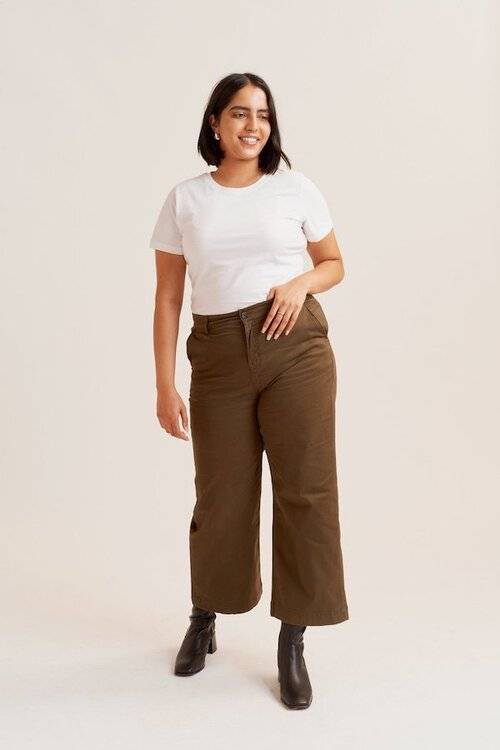 Kotn make quality essentials, ethically made from genuine Egyptian cotton. Their T-Shirts are some of the softest things ever and their jumpers give you effortless 90s vibes. Working directly with farmers, Kotn pay fair prices for cotton and help suppliers make the move to organics. As a Certified B Corporation, you can rest easy knowing your gorgeous clothes are making a difference. Kotn produce incredibly comfortable high quality garments in XS to 2XL.
At Alice Alexander all of their pieces are made from sustainable materials like Organic Cotton, Linen, Hemp and everything is made to order. They design, pattern, cut and sew each product just for you. Based in the USA, this fantastic brand want to change the way we think about fashion and create an inclusive environment for all bodies. They stock sizes US 0-30 but if you don't fit into regular sizing, don't worry, just get in touch and they'll make your favourite pieces to fit you! Alice Alexander are empowering everyone, from the workers in their supply chain, right up to you, the customer.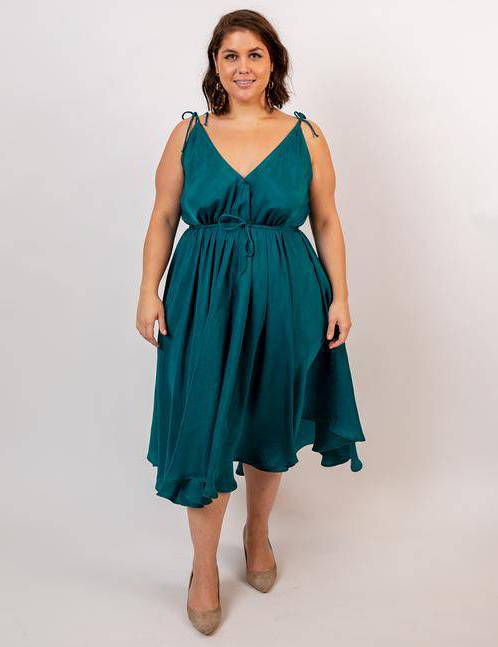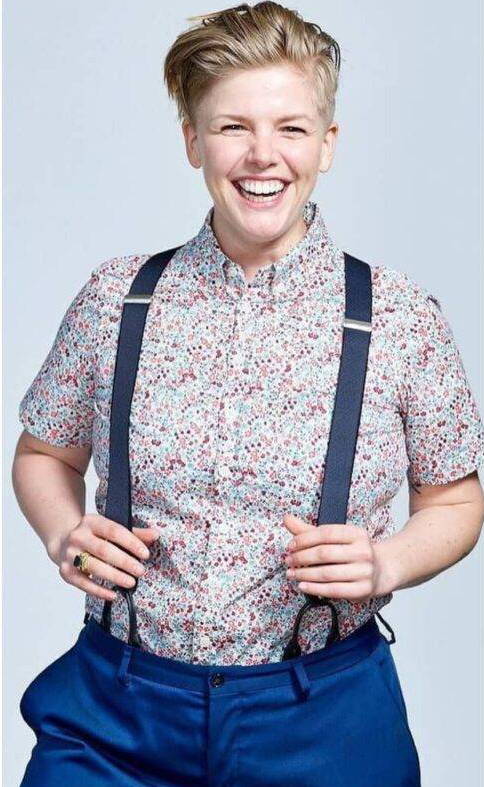 Sick of having to buy clothes cut for men, Kelly and Laura Moffat, the founders of Kirrin Finch wanted to make menswear accessible for anyone who wants to wear it. Based in Brooklyn, Kirrin Finch create beautiful androgynous designs. They've reduced boob gaps between buttons in shirts and removed darts for a more masculine look. All of their garments are ethically made from sustainable materials and they give back to the LGBTQ+ community. Their Dapper Scouts initiative is providing a strong community that allows people to showcase their style and authentic self. Kirrin Finch also stock sizes up to a US 24!
Proclaim are "expanding the definition of nude, one ethically made bra at a time". With underwear up to 3XL, bras up to DDD and 4 different tones, their underwear is made for everyone. Proclaim produce their beautiful bras and briefs with the environment in mind too. Materials such as Tencel and Recycled Polyester are used to reduce their impact on the Earth. Even their packaging is eco-friendly! Proclaim's underwear is comfortable, inclusive and affordable, what more could you want?
Brooklyn based Berriez curate for curves. They are an online vintage shop that celebrate curves, colours and fruit. After noticing that very few vintage brands stock plus size items, founder Emma Zack decided to fill the gap. Buying second hand is helping create a circular economy and is therefore the most sustainable way to live your fashion dreams. Berriez stock sizes S-3X+, making vintage fashion accessible. With bright patterns and unique styles, Berriez are proof that sustainable fashion doesn't have to be boring.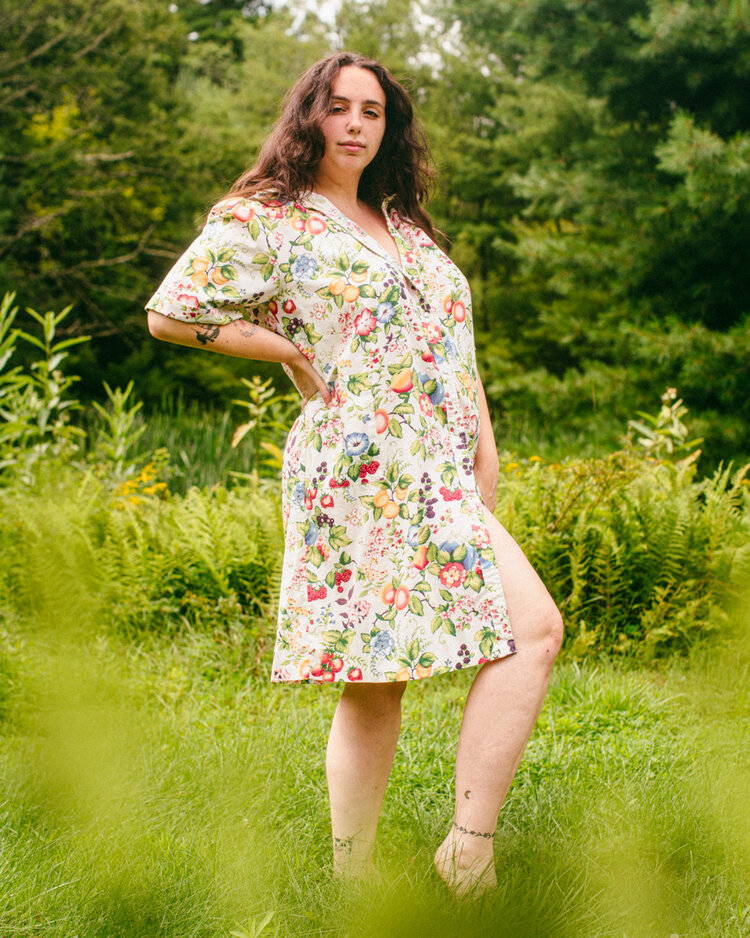 At Sancho's, we're addressing the issue of inclusive sizing and hope to have lots more size options in store. Keep your eyes peeled at our New Arrivals for more.