Sancho's is the home of sustainable fashion and ethical lifestyle products. Our Black woman owned business is based in Exeter, UK where we believe in doing better, providing sustainable and affordable clothing options. Through activism and spreading awareness, we are working towards a kinder world. Shop our transparent pricing collection here, our Organic Cotton Bestsellers here and read more about us here
Thinking MU is coming to Sancho's. We're really excited to have their products in store, and here's why…
With sustainability and style at its core, Thinking MU create high quality garments with little cost to the environment. This fun, playful brand adds pops of colour to classic styles to brighten up your wardrobe.
Thinking MU only work with organic, recycled or and Fairtrade fibres and fabrics in their collections. All of their organic cotton is GOTS certified and their recycled fabrics are certified by the Global Recycled Standard. These standards mean you know exactly what you're buying, giving you and the Earth peace of mind.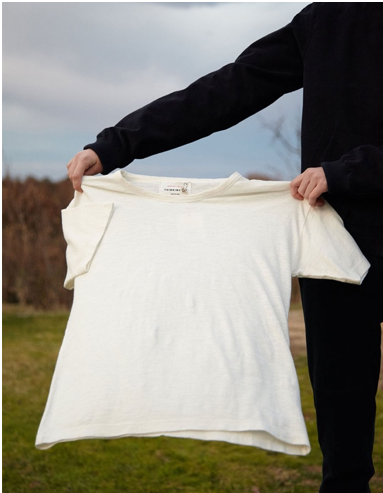 Their recycled fabrics use 80% less water than a conventional collection and need less dyes, which lowers their environmental impact massively.
Alongside their organic cotton and recycled materials, Hemp is one of their main fabrics. This sustainable resource is amazing! It grows really fast, up to 4 metres in 4 months, and alkalizes unhealthy acidic soils. It also absorbs 4 times the amount of CO2 than other fabrics and doesn't require any pesticides or fertilisers. Hemp makes a super breathable and light fabric, which feels great on your skin.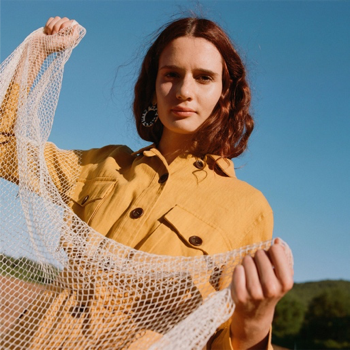 Thinking MU not only value the environment, but they value their people too. From farm to store, sustainability and ethical practices are the priority. Thinking MU maintain the health of soils by ditching the use of fertilizers, and if that wasn't enough, Fairtrade standards are upheld in both places of production, meaning that workers have safe working conditions and earn a living wage. Thinking MU's collections are only stocked at stores who share their values, like us here at Sancho's.
The labels on their clothes also include a traceable barcode (which we think is pretty cool). Scanning the barcode reveals the story and process behind the garment, including the number of hands that worked on it, so you feel more connected.