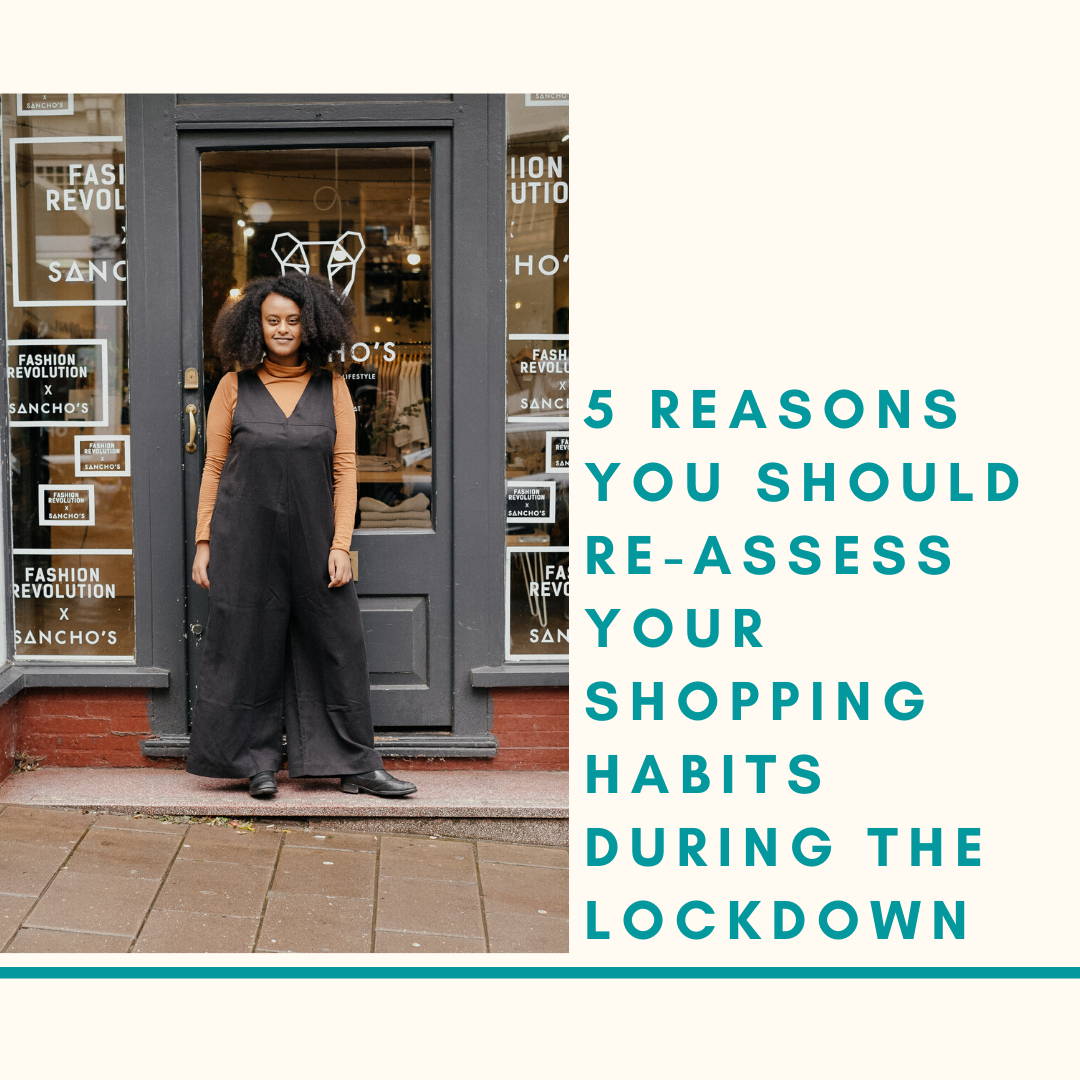 Sancho's is the home of sustainable fashion and ethical lifestyle products. Our Black woman owned business is based in Exeter, UK where we believe in doing better, providing sustainable and affordable clothing options. Through activism and spreading awareness, we are working towards a kinder world. Shop our transparent pricing collection here, our Organic Cotton Bestsellers here and read more about us here
This global pandemic has had an extreme effect on the global fashion industry. Bloomberg News reports that major fashion brands have cancelled orders worth roughly $1.5 billion across more than 1,000 garment factories in Bangladesh since the start of the outbreak.

Elsewhere there are reports of fashion brands cancelling orders and stopping payments for orders already placed. The effect this is having is going to be felt heavily by the garment workers whose work has been cancelled with no safety net to fall back on, these workers tend to have very little worker's rights or government funding to keep food on the table when most are already below the poverty line.

The companies that have made these huge cutbacks will still have multi-millionaires at the top who have barely felt the loss. The most vulnerable will be most affected. Ethical and sustainable companies such as the brands we stock are doing their best to keep production going, Stanley & Stella say "We have committed to honour all open orders with our five partner factories in Bangladesh during the COVID-19 crisis. leaving factories and the local garment workers in a very precarious position, at Stanley/Stella we remain fully committed to Bangladesh and its people"

On a local level, small companies working hard to keep ethical business going will be struggling, they work hard to keep their employees in work and often support a chain of other local businesses through supplying good to you. Supporting them over large corporations will support your local economy further than what the large corporations contribute.

In a world where your spending habits have a greater impact than your political vote, use your money wisely, in a big or a small way, to support the businesses that you believe in, and the creativity, sustainable practices and culture that make where you live, special.