Sancho's is the home of sustainable fashion and ethical lifestyle products. Our Black woman owned business is based in Exeter, UK where we believe in doing better, providing sustainable and affordable clothing options. Through activism and spreading awareness, we are working towards a kinder world. Shop our Transparent Pricing collection here, our Organic Cotton Bestsellers here and read more About Us here.
Eating vegan is one of the best ways to reduce your environmental impact on the earth. Rearing livestock produces a lot of greenhouse gases which leads to global warming. Cattle ranching is one of the main reasons for deforestation which is a key factor of climate change that will cause many problems for future generations. Therefore, by reducing your weekly meat intake you can help to reduce energy consumption, slow down climate change, and get health benefits from eating fresh vegetables and fruits. At Sancho's we care about the environment and having a positive, sustainable impact on the world. So, we are listing our top 10 vegan recipes right now!
Starting with something sweet, this Berry Babka from Wiki's Vital Way looks delicious and gives us some great Lockdown baking inspiration! Wiki describes it as "Fluffy, moist, and swirled with gorgeous tangy fruit, this vegan bank is an easy and impressive bake that testes just like brioche!" This brioche bun is perfect for breakfast or an afternoon snack with a cup of tea. Who said being vegan was boring? CHECK IT OUT HERE
These Veggie Balls in Ragu with Mash from Roo's Kitchen would make the perfect weekend dinner! The bowl of Veggie Balls and Mash is warming and homely. It is true comfort food for a rainy day, or when you are feeling a bit under the weather. Vegan food done like this is true happiness. CHECK IT OUT HERE
This Asian Miso-Mustard Buddha Bowl by Everything's Peachy makes us feel like Spring is coming! The bowl is very filling and full of nutrients that will help you reach a well-balanced meal. The bright colours of the bowl are sure to brighten your day and make you feel good. CHECK IT OUT HERE
4. The Vegan Version of the Viral Gigi Vodka Pasta Dish from @veganbrownting
Over the last few months supermodel Gigi Hadid's Vodka Pasta has been trending all over social media. This vegan version by Vegan Food Blogger Abby is the perfect alternative for vegans to see just what all of the hype was about! This tomato and creamy pasta dish is very easy to cook and sure to fulfil your pasta cravings. CHECK IT OUT HERE
Everybody knows that tofu is a vegan staple. @vernahungrybanana's Teriyaki Tofu Sticks look crispy, sticky and delicious. The teriyaki tofu is wrapped in nori seaweed, and is sure to change your mind if you thought that you didn't like tofu! The Japanese flavours will help to mix up your weekday meals and make them more interesting. CHECK IT OUT HERE
We are always looking for easy and yummy vegan meals to bring us joy, and this Slow-Cooked Spicy Pasta with Cabbage and Chickpeas by vegan chef Tomi Makanjuola (The Vegan Nigerian on Instagram) ticks all of the boxes. She says that it is the perfect dish for days when she gets back from work and is not immediately hungry but knows that she will want something great later on. You simply put all of the ingredients in a pan and cook them on low for 40-45 mins! CHECK IT OUT HERE
Deliciously Ella's recipes have been a Vegan's gold mine ever since she launched in 2012. Her cashew pesto pasta is a unique twist on an all-time classic! The bright colour from the avocado mean that the meal doesn't only taste great, but it looks very appetising too! CHECK IT OUT NOW HERE
Hemsley and Hemsley started their business aimed at helping people with their digestion and relationship with food in 2010, and have since released several cookbooks, contributed to Vogue and aired a TV show. This Kale and Quinoa Salad with Orange Tahini Dressing is an amazingly quick lunch, or side to a dinner. The sharpness of the orange, mixed with the creamy tahini creates a delicious dressing. CHECK IT OUT NOW HERE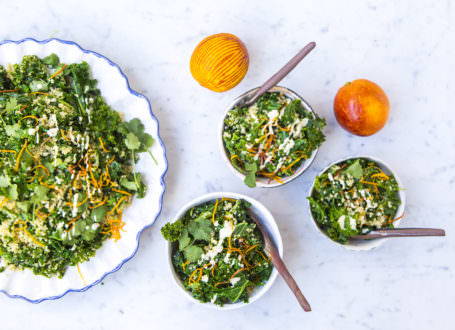 Moving back to desserts… This Vegan Hazelnut & Chocolate Chunk Banana Bread by @vegan.stack (Instagram) is sure to fulfil all of your sweet cravings. The rich banana bread is moist and easy to make! The flax egg is a vegan alternative to eggs. It is made by mixing 1 heaped tbsp of milled flax seed with 3tbsp of water. This means that you can bake all of your favourite cakes whilst still being vegan! CHECK IT OUT NOW HERE
Our last recipe is a Cinnamon and Apple French Toastie by Califia Farms on Vegan Food and Living. An apple and a slice of toast make a great breakfast, but by combining these two foods Califia Farms takes them to the next level. The vegan toastie is easy to make, and certain to help you get in a few of your five-a-day whilst feeling like you are treating yourself! CHECK IT OUT NOW HERE
These recipes are all easy to cook and sure to make eating vegan fun and delicious. Make sure that you check them out now! Please also check out all the amazing chefs involved in this blog and support them on their platforms too!
Written by Hannah Judge