Sancho's is the home of sustainable fashion and ethical lifestyle products. Our Black woman owned business is based in Exeter, UK where we believe in doing better, providing sustainable and affordable clothing options. Through activism and spreading awareness, we are working towards a kinder world. Shop our Transparent Pricing collection here, our Organic Cotton Bestsellers here and read more About Us here.
Check out Kalkidan's favourite pieces in store right now and what she's been wearing this week!
Girlfriend - All Day, Every day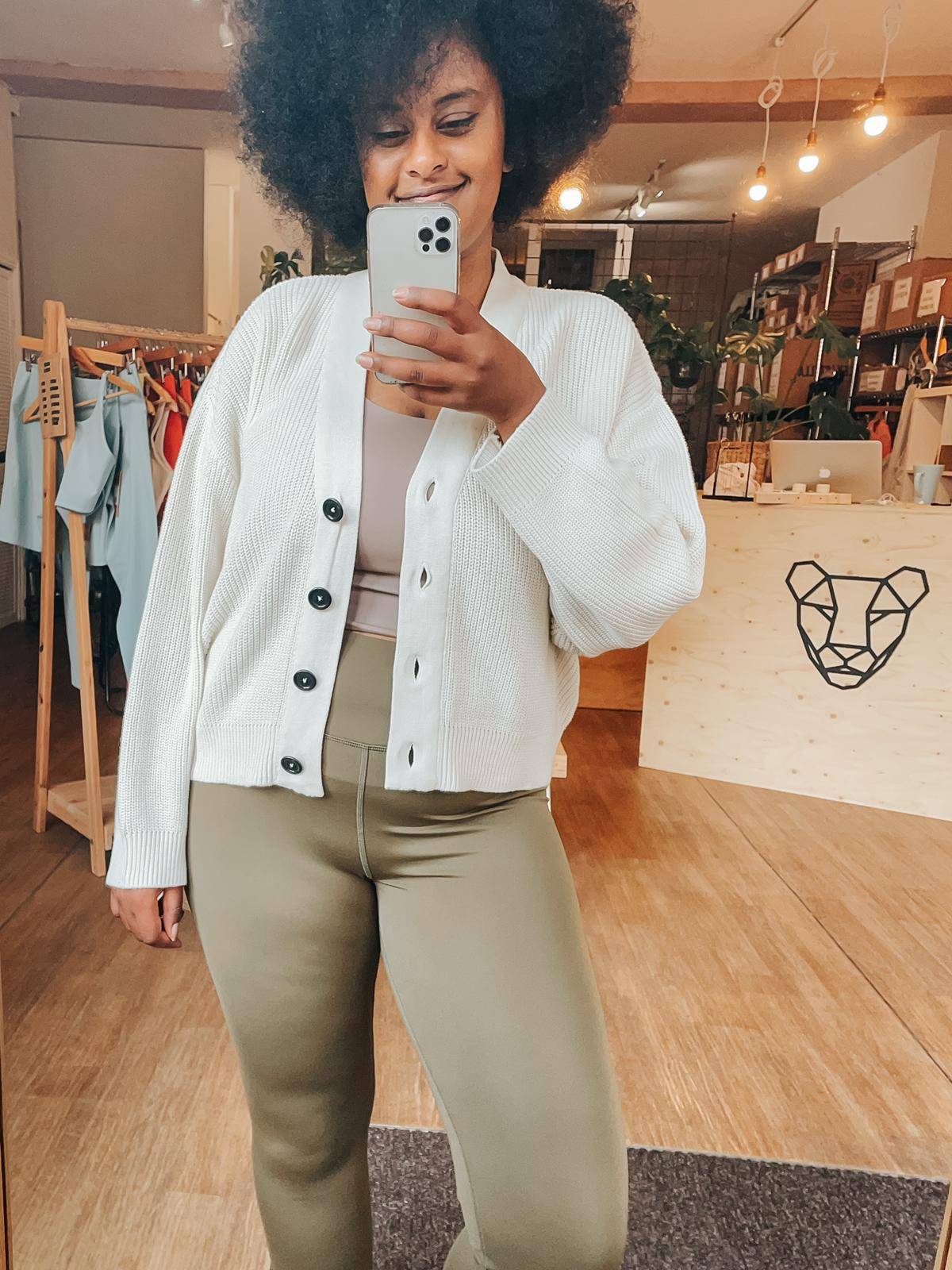 The Super Comfortable Summer Dress
Our Anya Ribbed Dress in Navy is one of our best selling summer dresses this season. Why? Because it is flattering, versatile, practical and comfortable! Having a muted summer dress is great for wearing it over and over again (which builds your love for an item, encouraging you to look after it for longer!), plus you can dress it up or down with your favourite accessories! Shop our Anya dress here.
The Hand Made Wrap Jumpsuit
This beautiful Winnie Wrap Jumpsuit in Gingham Cotton is handmade by the wonderful team at Roake, they create small collections of unique, wearable pieces that will be true treasures in your wardrobe. This jumpsuit is made from natural cotton, which is a great fabric for summer items because it is breathable and won't stick to you on hot summer days! The gingham check print is fun and modern whilst also meaning you won't need to iron it as creases aren't seen! Check out our collection from Roake, here.
Now that the world is opening up again, we can start to plan adventures again, even if it's just to a neighbouring town, going to new places is good for the soul. Our Lefrik rucksacks are ethically created from post consumer waste plastic and have lots of compartments for storing all that you need for every adventure, work day or for school or college. Our Lefrik bags have been a firm favourite with our customers, here's what one of our customers said:
"Perfect for work. I bought this backpack as an everyday bag to use for my laptop and books (I'm a student), and it's the perfect size. There's enough space for my laptop and water bottle and anything I need without it being too bulky. I also love the pocket which faces the back because that's a secure place to keep my valuables. Would definitely recommend!" - Sancho's customer.
Here, Kalkidan wear the new Hara summer co-ord we are releasing this weekend! This charcoal set is made from super soft bamboo and dyed with natural dyes, making it the perfect summer set to enjoy the sun in! Sign up to our newsletter here to be the first to hear about our new Hara sets arriving soon!
Our email subscribers receive early access to new products and exclusive discounts. We only send out two emails a week. Plus, you can opt out easily at any time. To keep up to date on everything Sancho's and sustainable fashion sign up here.